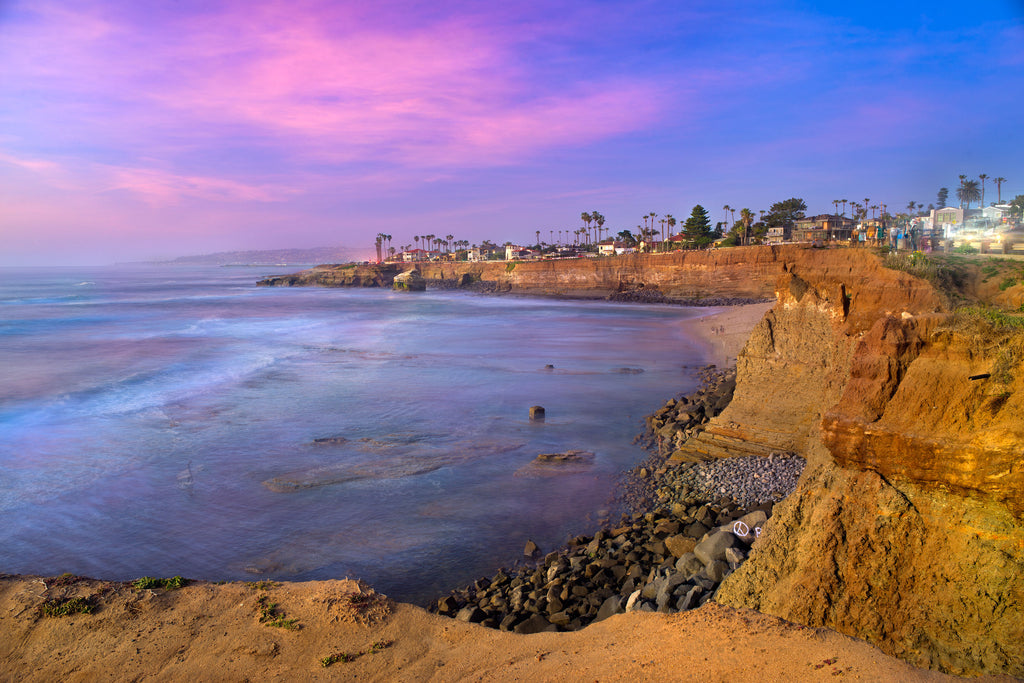 Ever wondered what it would be like to have an unobstructed view of the horizon? Then Luscomb's Point is the place for you.
Luscomb's Point is a park located at the end of Hill Street in Ocean Beach. It's named after a local, Happy Luscomb, who was known for surfing in this area.
Luscomb's Point is a perfect place for watching sunsets due to its location and views of the Pacific Ocean. Where I am shooting from offers unobstructed views of the horizon. The park has a large area that can accommodates crowds from far and wide to witness sunsets everyday.
The overlook view of these surroundings offer even more with a view of marine life below them during low tide.
And as far as surf? Well I have definitely caught some of my biggest waves I have ridden along these cliffs. If you are online here is a short video of me from years ago:
https://www.youtube.com/watch?v=NcuSF8qeS3I

T
O ORDER:
https://luminous-views.com/products/copy-of-north-of-luscombs-point