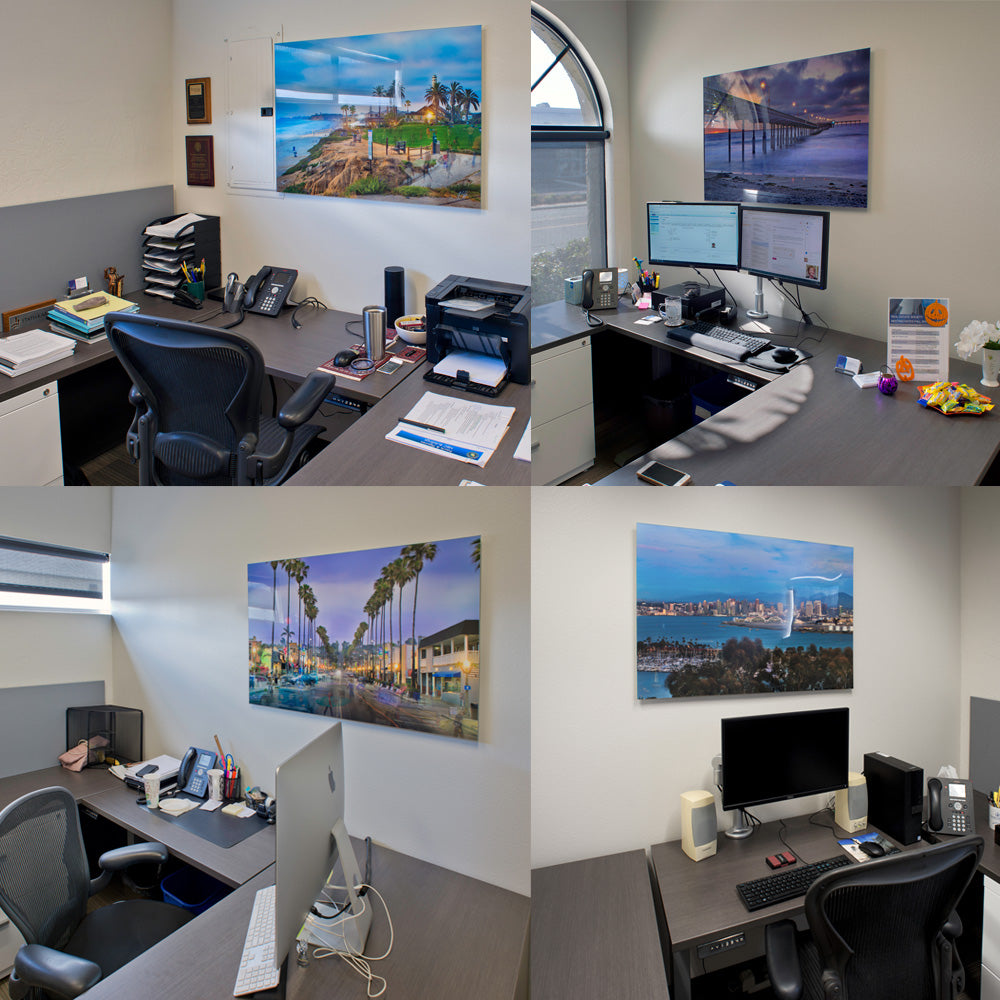 Hi there. I'm Michael James Slattery. I'm a luminism photography artist. 
My pictures combine everyday scenes with a pinch of surrealism and create a moving and soul-soothing experience for the viewer. For the past 5 years Luminous Views Gallery has hosted my various memories of communities from all over the world. Most particularly our home town. Over this time I have developed a full fledged fine art printing, Museum Mount finishing and framing facility.
The Curious Problem Of Employee Engagement & How We Solved It. 
Recently, Burnham Moores Executive Director Stath Karras, the leader in real estate and education here in San Diego approached me with a problem. 
Their new offices were a mixture of fresh blank walls and never-ending halls. The task was to engage and inspire. So at Stath's request, my self and master craftsman Ray Wills rolled up our sleeves and delivered 21 large format Museum Mount prints in just 10 work days. The results for Burnham Moores was an uplifting, inspiring and motivating atmosphere. 
And as a result, Stath Karras decided to have us manufacture the two large format signs of their logo for their reception areas, using the same Museum Mount fine art reproduction.
Inspiring Progress & Growth Through Luminism. 
The powerful images of local scenes that represent different communities infused with the masterful photography strokes of my Luminism Photography have created a one-of-a-kind working environment that promotes happiness and connection only San Diego has. 
Discover More By Emailing Me Directly
michael@luminous-views.com
Or Visit My Online Gallery Here
www.luminous-views.com