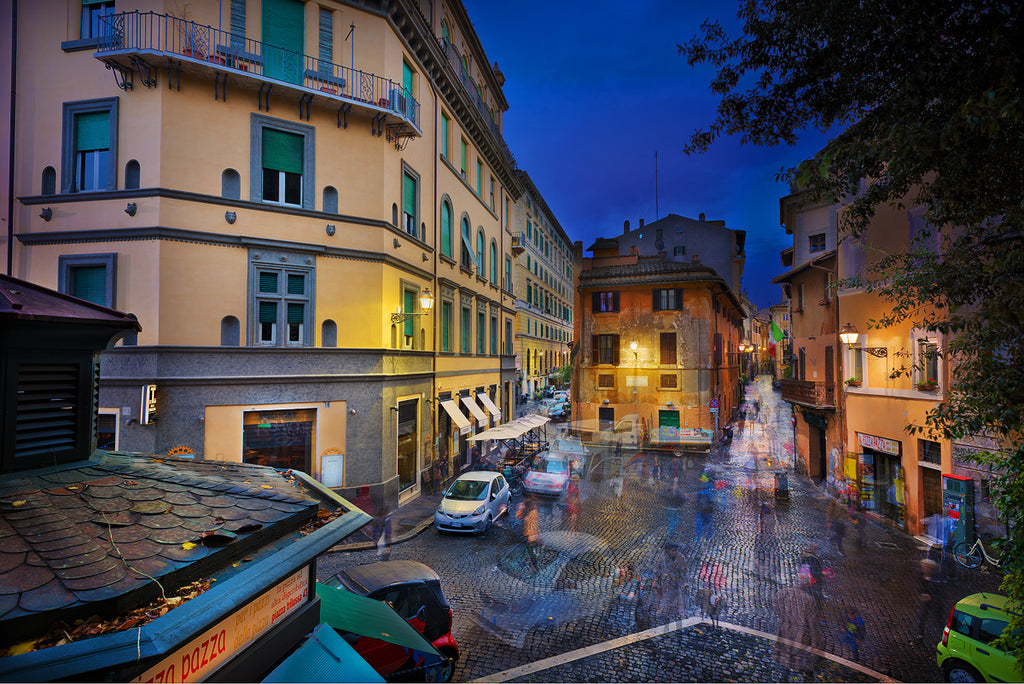 Room With A Luminous View – The Newest Addition To The Rome Collection's Finally Here!
On the west bank of the Tiber and south of the Vatican City lies one of the most diverse and hip college communities in La città eterna. Trastevere, with its narrow streets and ancient houses represents the historical side of Rome with a modern and vibrant twist.
Right there, in the streets of Trastevere, is where Michael James Slattery's lens found inspiration for his newest project. The world-renowned luminism photo artist created a unique depiction of Trastevere and its one-of-a-kind city vibe.
And now you can decorate your home or office with this mesmerizing view of the most hip part of the Eternal City!
Click Here To Find Out More About Michael's Work & Discover The Beauty Of Trastevere