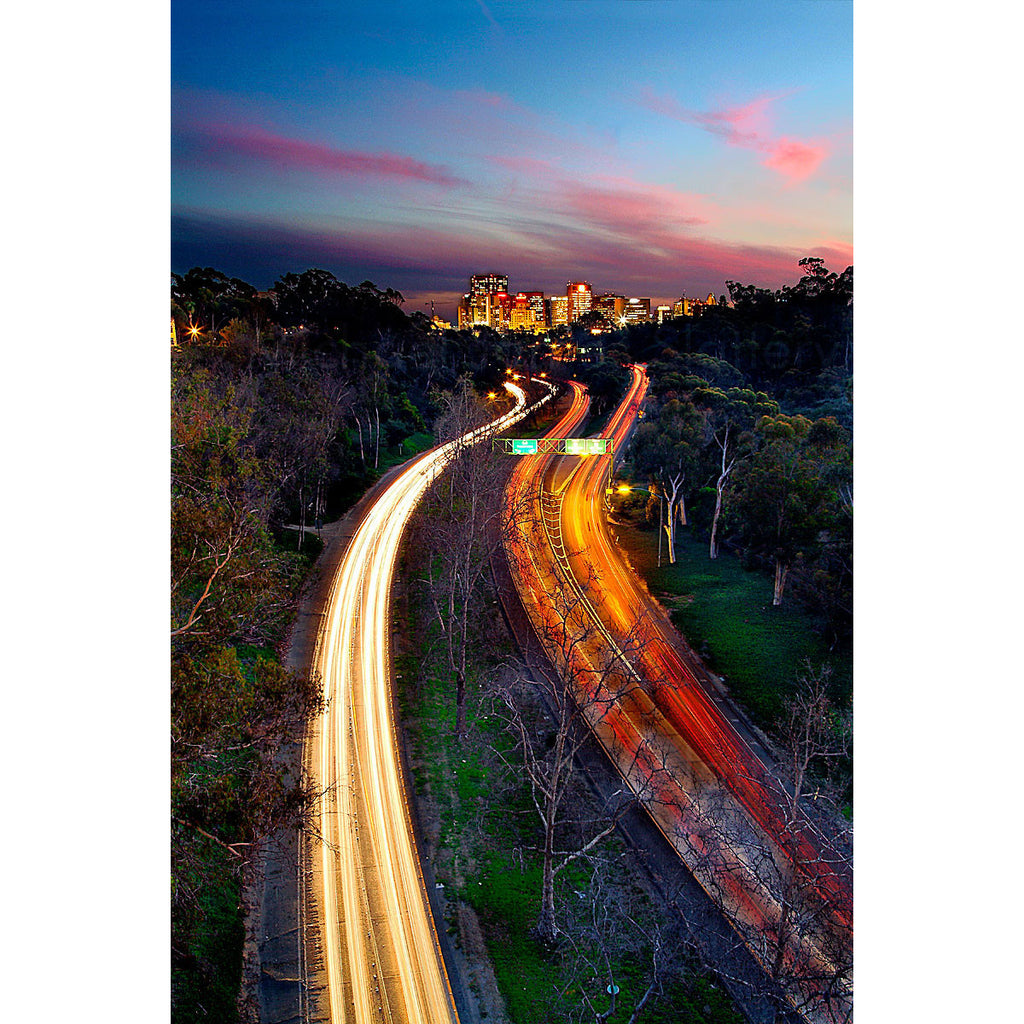 CLICK HERE TO ORDER A LUSTER PHOTO PRINT
I will never forget the first time I saw a photograph with car lights creating bright red and white lines across an image.  These are created from moving cars at dusk following what ever roadway is in the image.  
Being that the 163 freeway has ranked as one of Americas most scenic highways I figured what a better idea than shooting my version of this time lapse technique over that highway. 
An image like this is important to me.  It represents motion and static, coming and going, and how things are in this day.  Highways are the veins to centers of where we live.  Bringing and taking all the things that keep us going.  One funny thing is that in our own blood system we have both red and white blood cells.  Is this an accident?
TITLE
163 to downtown

PHOTOGRAPHIC EDITIONS
(over 10% sold)
750 editions
CANVAS EDITIONS
(over 10% sold)
300 editions
CREATED
 ©April 2003