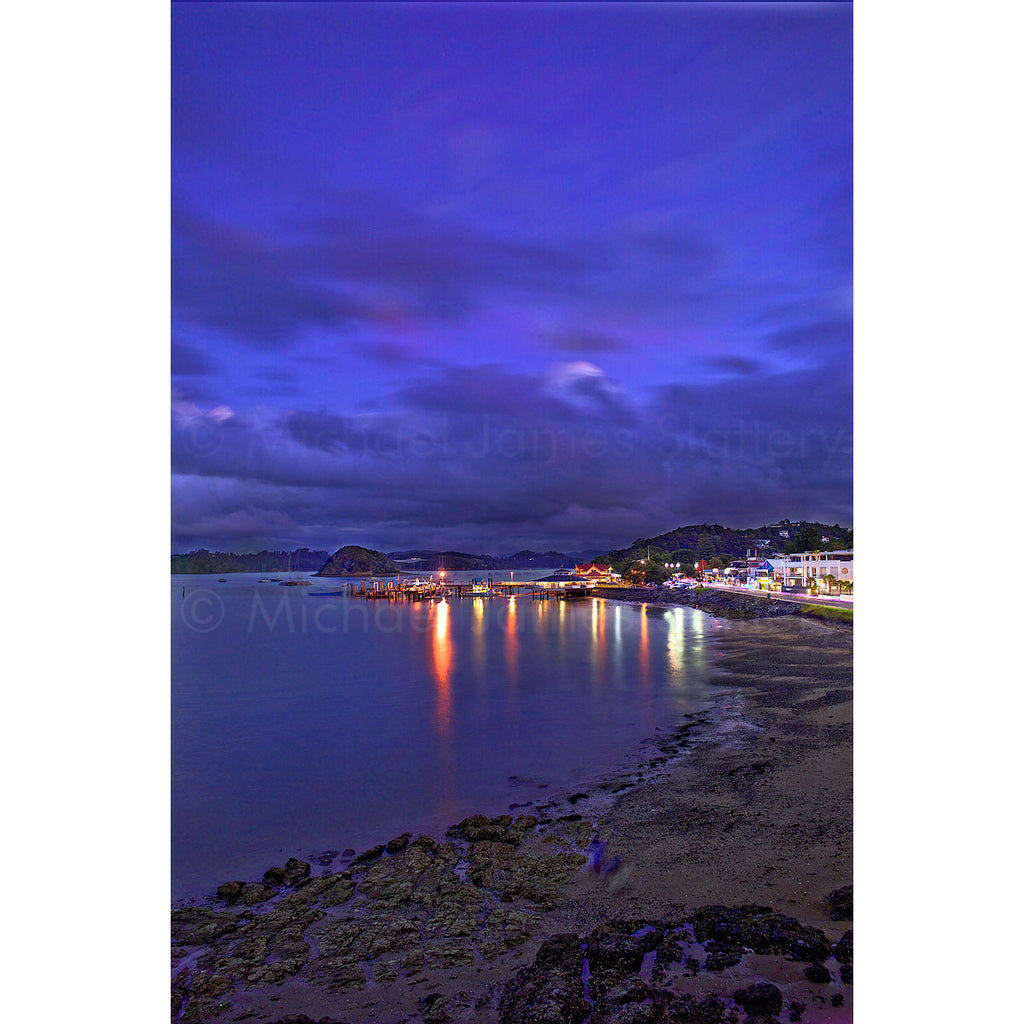 Click Here to Order a Ready to Frame Luster Print
This image was captured on my 2007 South Pacific trip.  Again I was on a journey to see things I have never seen and do things I never have done.
I started with a trip around both islands in New Zealand I then flew to Thailand drove on through Malaysia and found my way down to visit an ex-pat friend in the heart of Singapore. There were so many places I went to that without pictures I probably would have forgotten half my trip.
This is pretty much the northern part of the North Island. The locals call this place PaihiaKawakawa.  Not only did I get to surf (after being told there was no surf at Patoputopu) I flew down a 300 meter sand dune on a boogie board, drove down 90 mile beach at 70 miles per hour, visited holy Maori land where the Tasman Sea and the Pacific Ocean meet and all along the way ate from locally grown fruit stands.  Traveling is the best.
The image here shows just one look at how magic this area is with its 144 islands and bays.  If there was nothing left for me to do in life I just might wanna do it here.
TITLE
bay of islands
 750 editions


CANVAS EDITIONS
 300 editions
CREATED
© December 2007