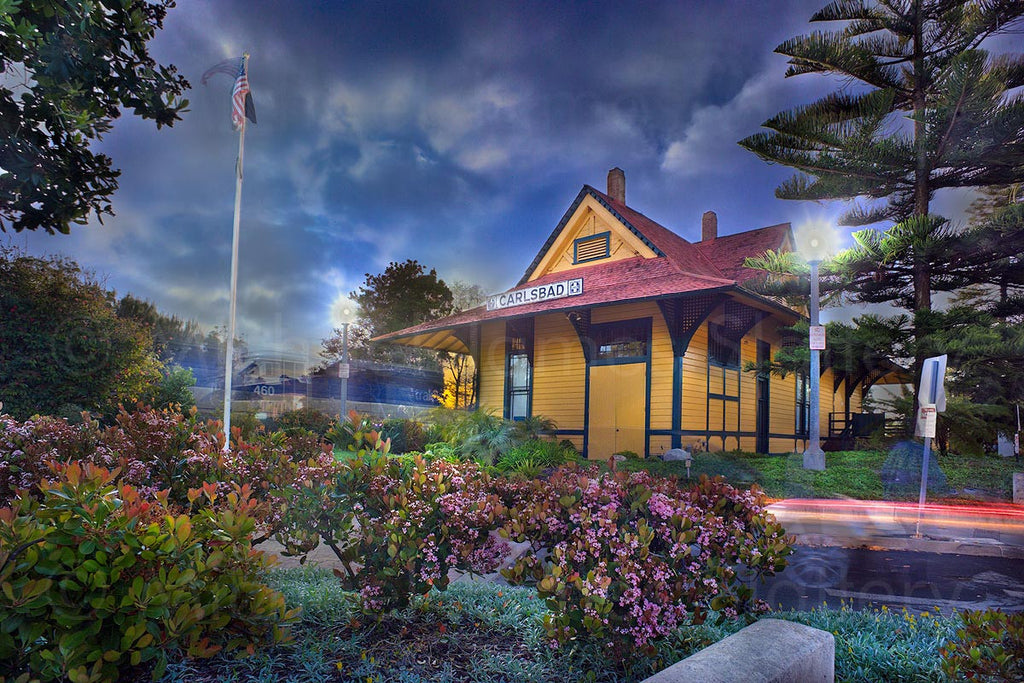 Click Here to Order a Ready to Frame Luster Print
The first Carlsbad memory I had as a child was driving to Grandma's and passing was the flower fields. It took me until half way through life to finally find this building.

Officially called the Carlsbad Santa Fe Depot this ornate beauty was built in 1887 making it one of the few pre-1900 stations left in the county.

The station was renamed "Carl" from 1907 to 1917 to avoid confusion with Carlsbad, New Mexico. During that time the building became the hub of agriculture. Among of the many uses this structure provided was as a telegraph post, a Wells Fargo station, post office and general store.

The last passenger train stopped here in 1957. The building was used by Santa Fe until 1960 at which time it was acquired by city of Carlsbad.

To me this was a treasure and I look forward to finding many more in places all over.
TITLE
carlsbad train station
PHOTOGRAPHIC EDITIONS
750 editions
CANVAS EDITIONS
300 editions
CREATED
© April 2012