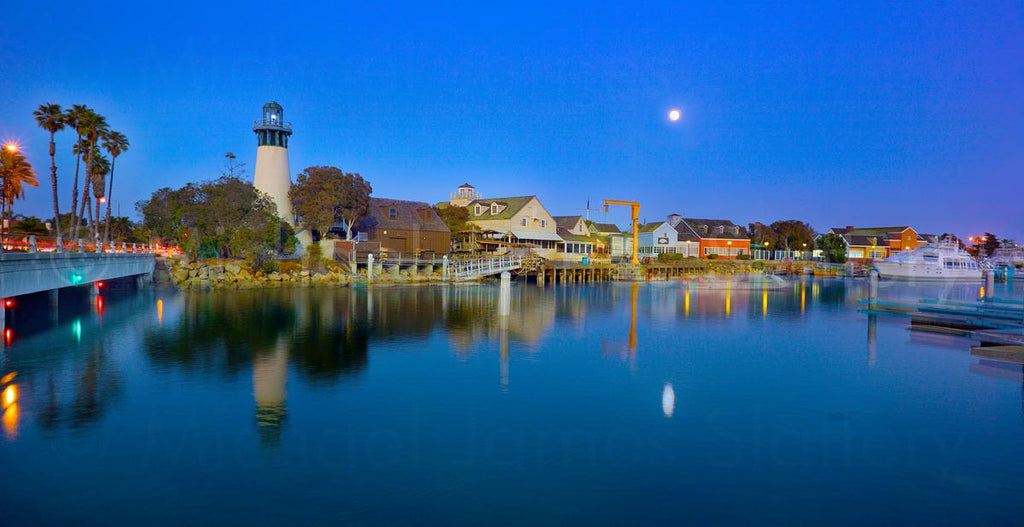 Click Here to Order a Ready to Frame Luster Print
This area is quite a sight for a California harbor. From the distance I captured the image it is very nice looking. If you look you can even see the fisherman unloading the days catch.

Upon closer inspection though only about 10-15% of the buildings have any business or use of any kind in them. The rest are empty.

It has been that way since about 2003 from what I can find.

Since then many promises to it's use have been made. The latest:

OXNARD, Calif.—The Ventura County Board of Supervisors has chosen to allow the current lease at Fisherman's Wharf, the corner of Victoria and Channel Islands, expire on July 31, which is the end of the lease term.

At the same time, the Board of Supervisors remains strongly committed to the redevelopment of the Fisherman's Wharf property and is satisfied that a mixed use project is the most likely development for that corner, combining retail and rental housing.

"The Board of Supervisors is eager to move forward with a project at Fisherman's Wharf," said Supervisor John Zaragoza, board chair. "This property needs redevelopment, and we want it to happen as soon as possible. We want the public to have an exciting place that they can enjoy, bring their families and friends, and enjoy being on the water."

A new lessee will be selected by qualifications by fall of 2012.

Channel Islands Harbor serves as a center of recreation, boating, shopping and water sports activities. The harbor is home to three yacht clubs and nine full-service marinas that provide berths for 2,150 boats.

We'll see what happens. Glad I got this when I did.
TITLE
channel island
fisherman's wharf
PHOTOGRAPHIC EDITIONS
750 editions
CANVAS EDITIONS
300 editions
CREATED
© July 2012