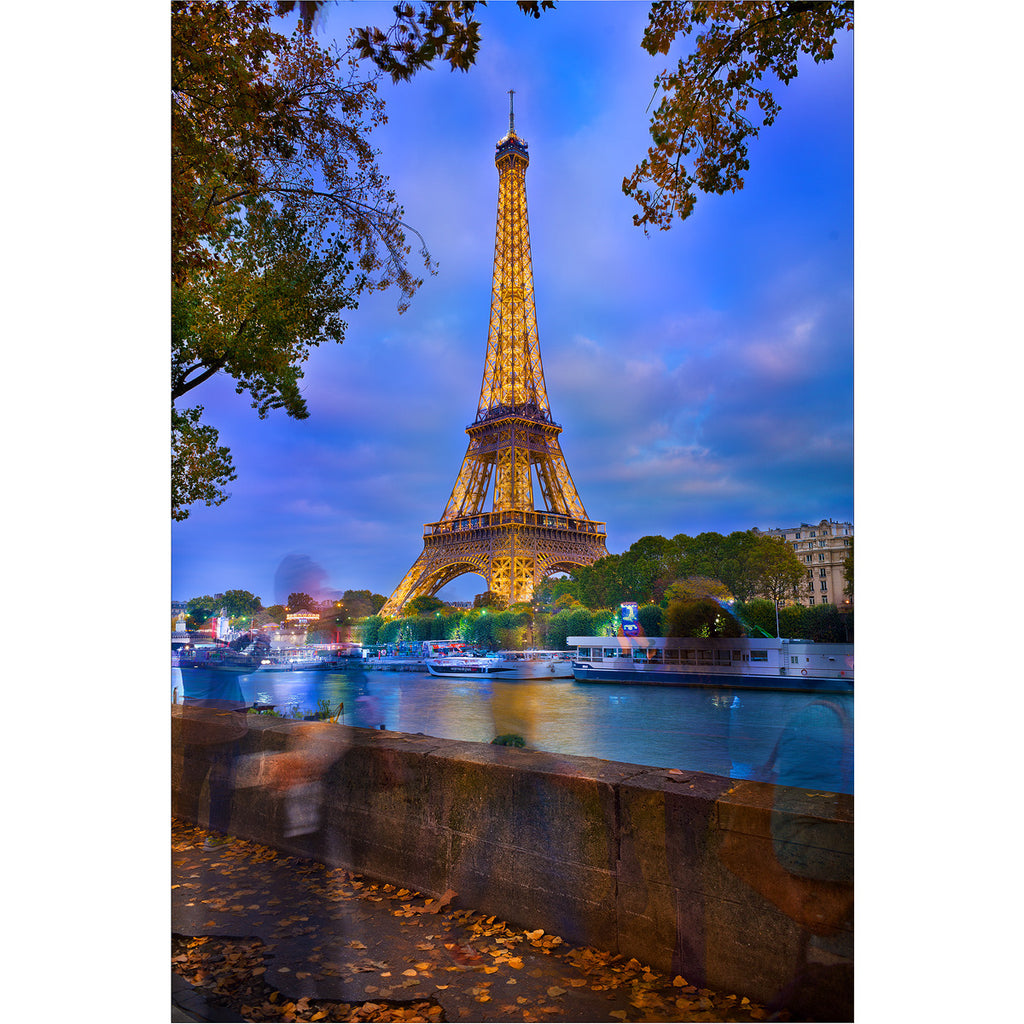 Click Here to Order a Ready to Frame Luster Print
Late October 2016. Time to reap what we sow. It had been near a decade since I sold my first Luminous View. Not quite in the category where folks could call themselves well off - but never the less in a position of some freedom - what do folks do? Travel to far away places! So that is what the best girl ever and I did. We went to Italy and France. It was one incredible time.
When Gustave Eiffel's company built Paris' most recognizable monument for the 1889 World's Fair, many regarded the massive iron structure with skepticism. Today, the Eiffel Tower, which continues to serve an important role in television and radio broadcasts, is considered an architectural wonder and attracts more visitors than any other paid tourist attraction in the world
The Eiffel Tower surpassed the Washington Monument to become the tallest man-made structure in the world, a title it held for 41 years until the Chrysler Building in New York City was finished in 1930. The tower is painted in three shades: lighter at the top, getting progressively darker towards the bottom to perfectly complement the Parisian sky. It was originally reddish brown; this changed in 1968 to a bronze colour known as "Eiffel Tower Brown".
TITLE
eiffel tower
PHOTOGRAPHIC EDITIONS
750
 editions
CANVAS EDITIONS
300 editions
CREATED
© November 2017