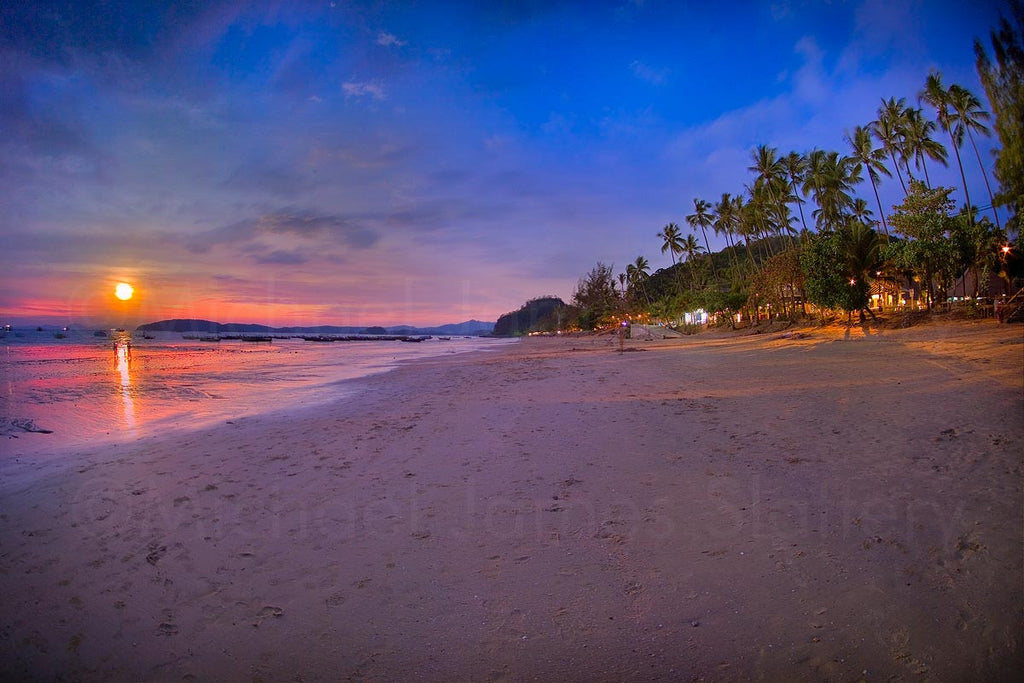 Click Here to Order a Ready to Frame Luster Print
This image was captured on my 2007 South Pacific trip. I was on a journey to see things I have never seen and do things I never have done.
I started with a trip around both islands in New Zealand I then flew to Thailand drove on through Malaysia and found my way down to visit an ex-pat friend in the heart of Singapore. There were so many places I went to that without pictures I probably would have forgotten half my trip.
This place was great. Spent one day on a boat around just a few of the hundreds islands off the coast. We first started at Maya Beach on Phi Phi Leh Island. Kinda crowded cause of the movie (the Beach) that was filmed there. Luckily we were only there for about an hour. After that we spent day snorkeling in lagoons, off the coast of other islands (like Phi Phi Don Island) and in between islands. There is so much to see. The waters are so crystal clear and so warm where the sun shines and gives light for so long year around.
After a huge buffet lunch the last stop was at Bamboo Island. There is no bamboo there as the fisherman used it all up. Never the less it was quite uncrowded and after a bit of a walk one would have no problem finding a view of just white sand, rocks and the crystal clear water of the Bay of Bangol in the Andaman Sea (which is all part of the Indian Ocean). Crazy.
TITLE
krabi beach
PHOTOGRAPHIC EDITIONS
750 editions
CANVAS EDITIONS
300 editions
CREATED
© December 2009