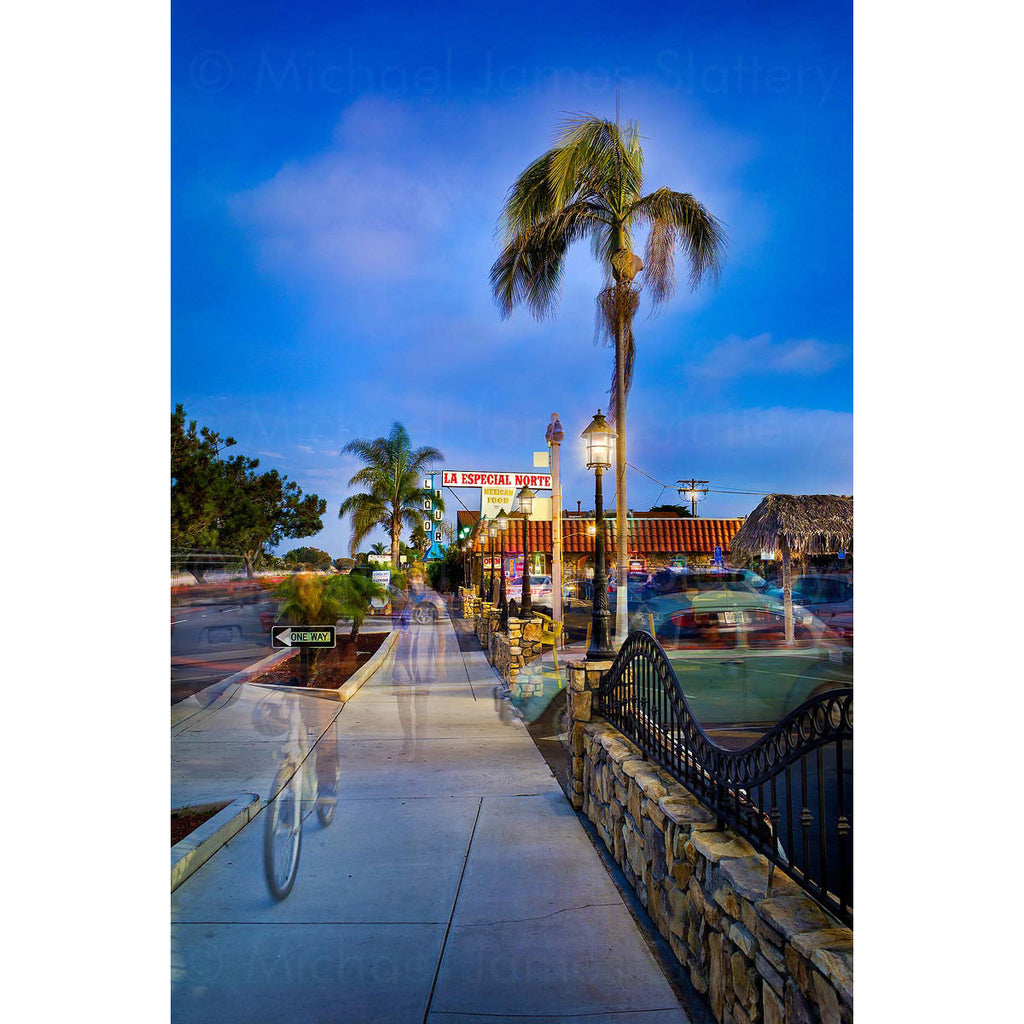 Click Here to Order a Ready to Frame Luster Print
Mexico has 32 states, a hundred big cities, thousands of small towns all built on cultures from the Aztec times, to the Spanish era and through the Mexican Revolution.
Thus there are many customs and ways of cooking. So you see: there is no such thing as Authentic Mexican Food.
So Angel (The Host of La Especial Norte), has chosen the best recipes from Family Traditions and the best from the best around Mexico. The food is prepared for you with Authentic American Products with their own Mexican touch!
La Especial Norte was opened in 1977 and was the first Mexican Restaurant to open in the Leucadia California area. It has been run by one of the original founders, Angel Salazar, a 46 year resident in the area, originally from Purepero Michoacan, Central Mexico; local high school graduate and Vietnam Veteran, since it was first opened.
I have grown up on burritos and tacos. And as someone who has eaten all kinds of Mexican food this place serves one of the best tasting pollo (chicken) soups you will ever have.
TITLE
la especial norte
PHOTOGRAPHIC EDITIONS
750
 editions
CANVAS EDITIONS
300 editions
CREATED
© August 2013