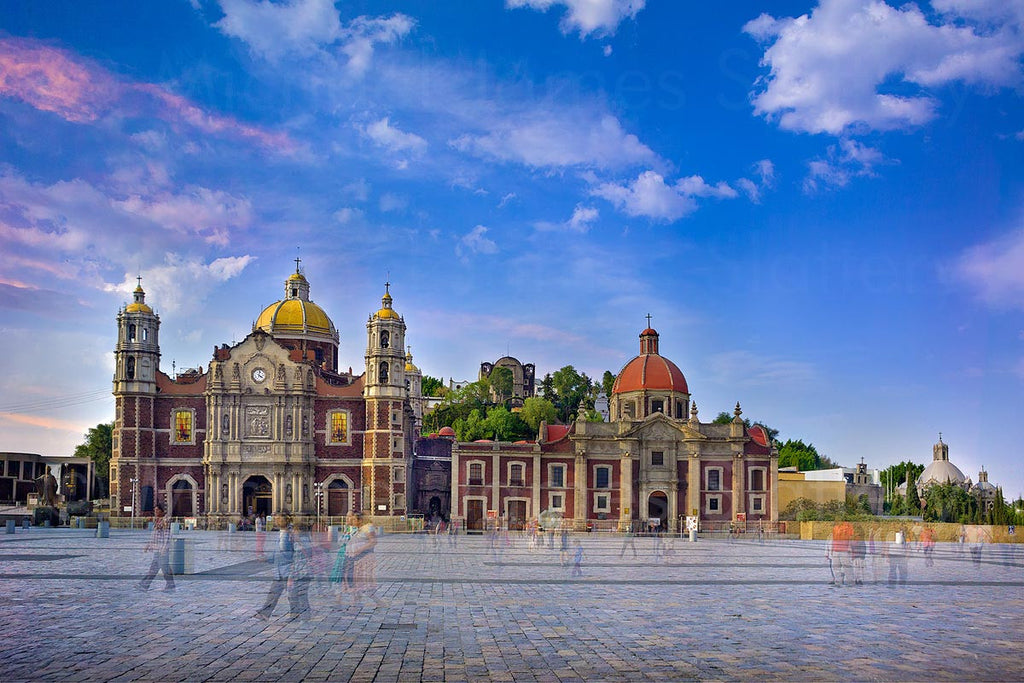 Click Here to Order a Ready to Frame Luster Print

In order to celebrate another milestone somewhere in my mid 40's the best girl in the world, POLA, took me to one of the most incredible places on earth. We ended up in places like the in a bell tower on a church, the top of a skyscraper in the middle of Mexico City DF and looking up at a church built on top of the worlds largest base of a pyramid.

La Villa de Guadalupe is in the northern part of Mexico City and it is the home to the Basílica de Guadalupe complex (known often simply as "La Villa"), which includes the Hill of Tepeyac.

The complex is perhaps Roman Catholicism's holiest site in Latin America.

Founded in 1563 as La Villa de Guadalupe, the area houses the shrine of Our Lady of Guadalupe. It is at the foot of the Tepeyac Hill, where many believe that the Virgin appeared to St. Juan Diego (canonized by John Paul II in 2002, making him the world's first indigenous American saint).

The Old Basilica, which dates from 1709 (construction began in 1531), began sinking due to weakening foundations and unstable ground in the 20th century; it was replaced by the New Basilica in 1976. The Old Basilica has since been restored and has now re-opened; both places celebrate Mass, often concurrently.

Pilgrims from around the world flock to this space (many walk on their knees for very long distances) to pay homage to Our Lady of Guadalupe; framed above the altar of the New Basilica hangs the tilma (apron) of Juan Diego, upon which the Virgin's image was imprinted.
TITLE
la villa de guadalupe
PHOTOGRAPHIC EDITIONS
750 editions
CANVAS EDITIONS
300 editions
CREATED
© September 2012