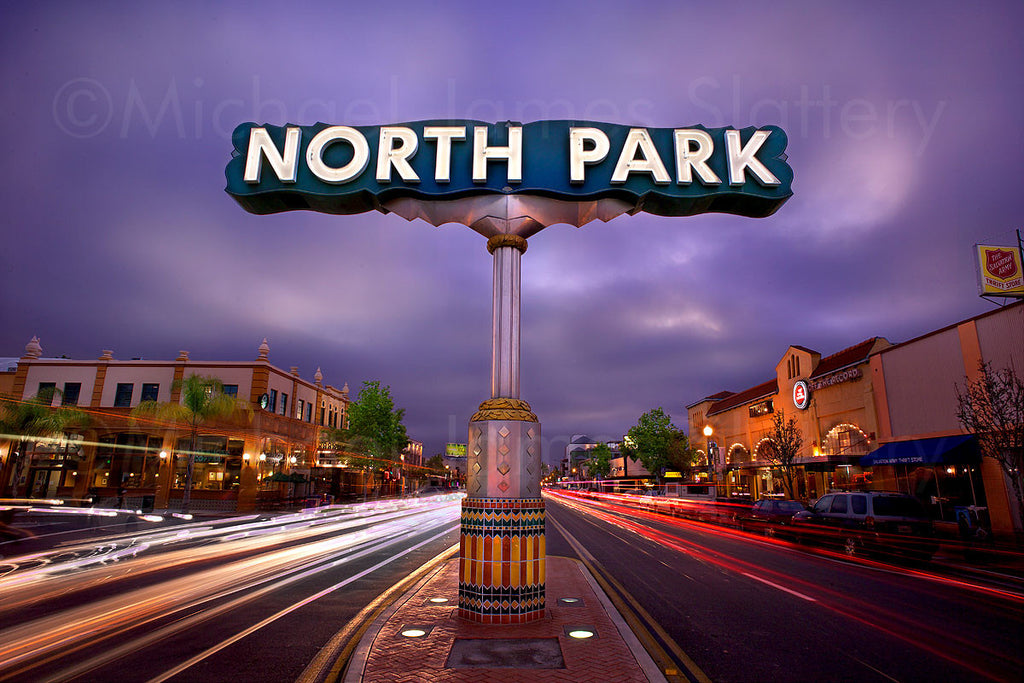 Click Here to Order a Ready to Frame Luster Print
Spending my early twenties commuting to this neighborhood on my bicycle to coming up here now for photo supplies just reminds me of how much San Diego has changed in such a short time.
Before the turn of the century this area was covered in citrus groves. At the turn of the century the land began it's subdivision into residential tracts to capitalize on the real estate booms that have taken place all over Southern California since that time. Being that we have seen so many real estate booms these effects have this community representing architectural styles ranging from California Craftsman to Egyptian Revival to Art Deco to Mission Revival to Mediterranean to Spanish Colonial to Streamline and Moderne.
It was in the 1980's that this sign was constructed in partnership with the city of San Diego.
For whatever reason this is one image I am quite proud of.
TITLE
north park sign
PHOTOGRAPHIC EDITIONS
 

(over 25% sold)

 75
0 editions
CANVAS EDITIONS 
(over 15% sold)
300 editions
CREATED
© May 2009