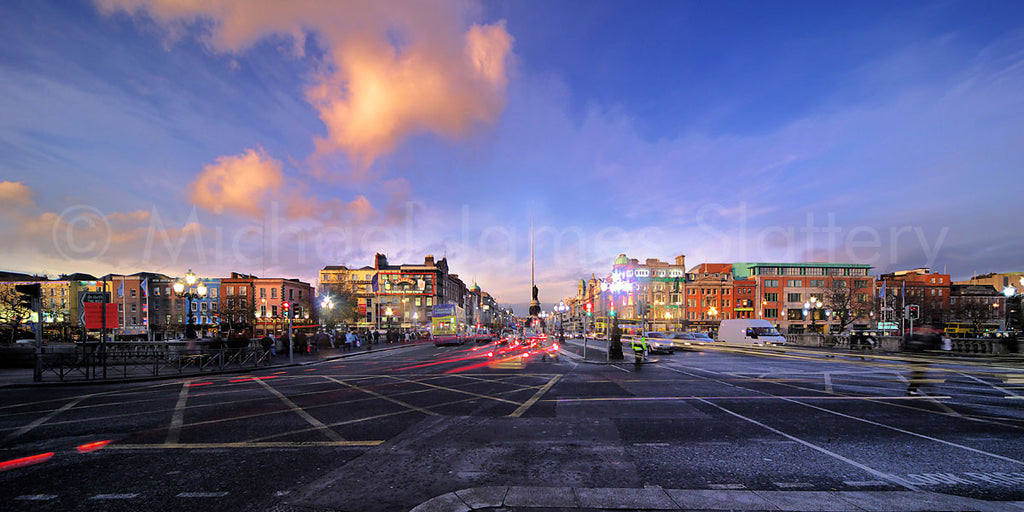 Click Here to Order a Ready to Frame Luster Print
The images with published dates of September 2006 and October 2006 were all captured November through December of 2005.  During that time in 2005 I went to places I had never seen or even knew of.
I started in London, toured all the way around Ireland, saw a small part Turkey and finished my time hopping from Amsterdam to Austria to Switzerland and ending in France.  There were so many places I went to that without pictures I probably would have forgotten half my trip.
Ireland was my most favorite place.  This image does my stay there no justice.  I plan on returning soon.  I saw things so significant to me I know I will be back there many times in the short time I have left.  
In the middle of the street/image there is the Millenium Spire that was not erected till 2003.  Some call it The Spire in the Mire or the Spike as some dismiss it as out of scale and character with the city.  Never the less it will be there for many years to come.
TITLE
o'connell street
 750 editions


CANVAS EDITIONS
 300 editions
CREATED
 © September 2006