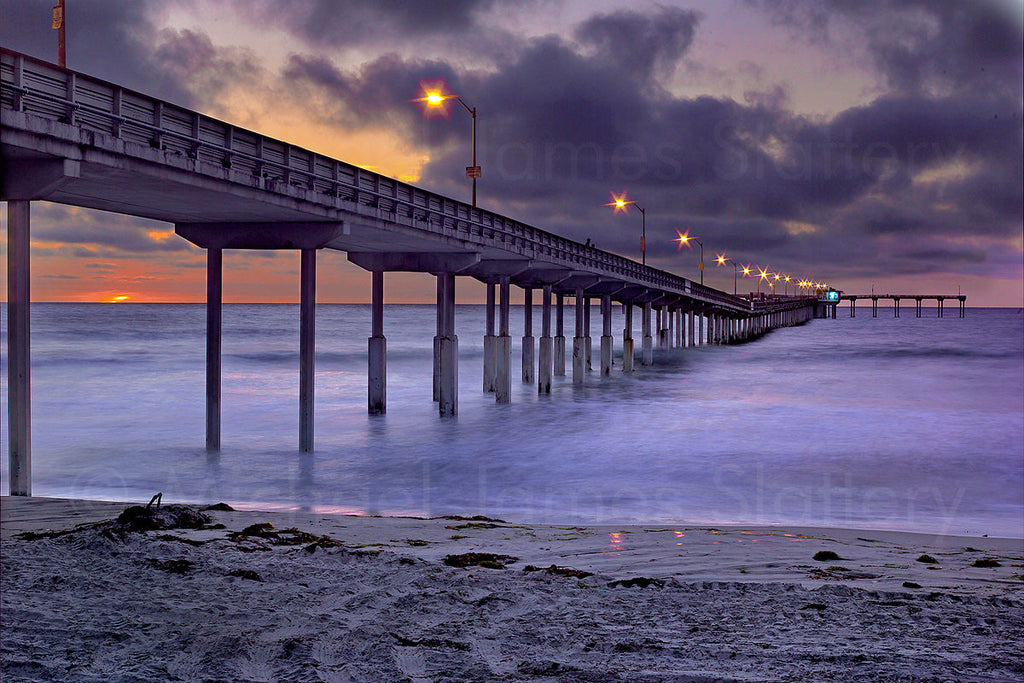 Click Here to Order a Ready to Frame Luster Print
The Ocean Beach Municipal Pier was built in 1966. It is the longest pier on the West Coast, measuring 1,971 feet (601 m). The pier has a restaurant and bait shop (for the fish there) and is located at the south end of the beach.
Believe it or not this is another place I have spent plenty of time in the water at. I have even ridden waves underneath the pier. Of all the times I saw other surfers shoot the pier I never thought I would or could.
Looking forward, and wondering if devoting so much to these works is the best thing, I often wonder what it would feel like to accomplish the craziest of dreams.
Whatever that may feel like I hope I never lose the vision to seek out experiences of growth.
TITLE
o.b. pier
PHOTOGRAPHIC EDITIONS
 (over 35% sold)
 750 editions
CANVAS EDITIONS
 (over 25% sold)
300 editions
CREATED
© April 2008