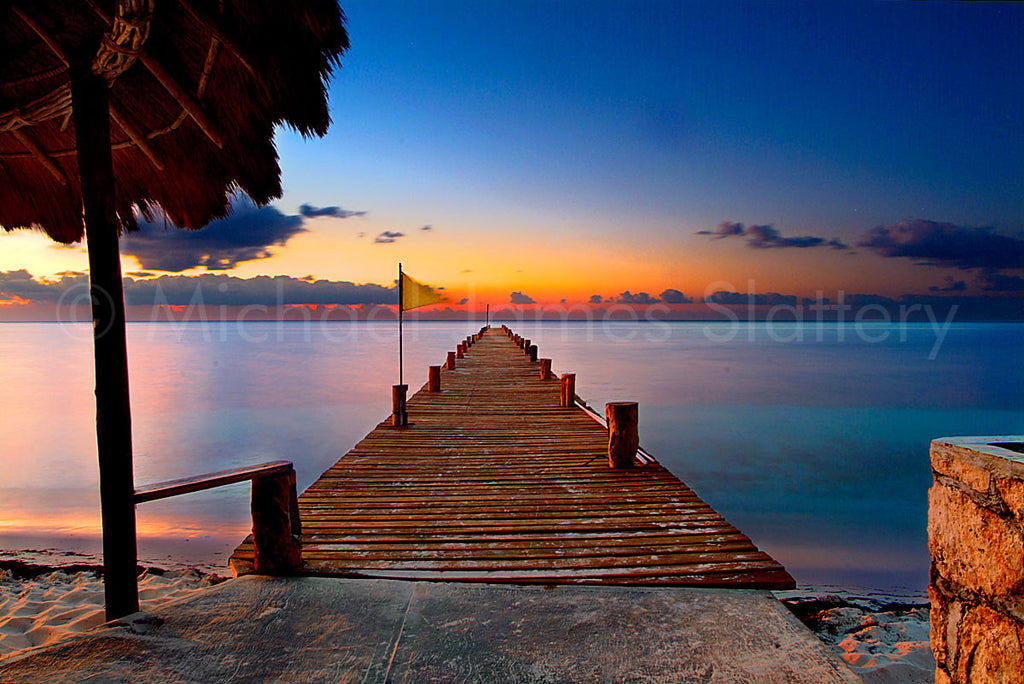 Click Here to Order a Ready to Frame Luster Print
This shot was done during my first trip I made after knowing I wanted to do these images of the world.  So I decided what a better place to test a traveling camera, tripod and lens than Cancun Mexico.
Traveling even for a short period introduced me to new friends, experiences and scenery.  It also helped me realize that I need take better consideration when it comes to my tools and their use.
The strong wind of this early morning was a good test.  As well, sitting in a place so far away all alone.  That is the best test.

TITLE
pier


PHOTOGRAPHIC EDITIONS
(over 10% sold)
 75
0 editions
CANVAS EDITIONS
 (over 10% sold)
300 editions
CREATED
 ©April 2005