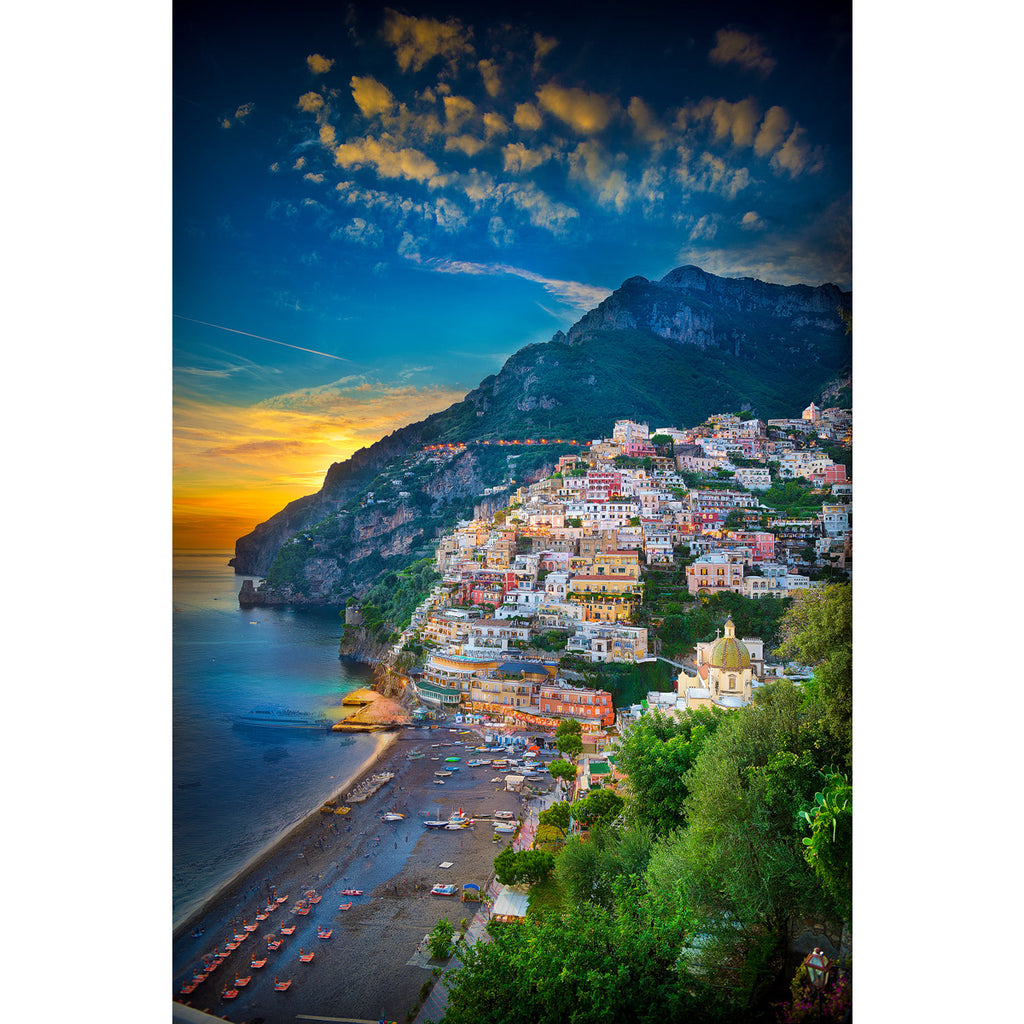 Click Here to Order a Ready to Frame Luster Print
Late October 2016. Time to reap what we sow. It had been near a decade since I sold my first Luminous View. Not quite in the category where folks could call themselves well off - but never the less in a position of some freedom - what do folks do? Travel to far away places! So that is what the best girl ever and I did. We went to Italy and France. It was one incredible time.
Positano was a port of the Amalfi Republic in medieval times, and prospered during the sixteenth and seventeenth centuries. By the mid-nineteenth century, however, the town had fallen on hard times. More than half the population emigrated, mostly to America.
Positano was a relatively poor fishing village during the first half of the twentieth century. It began to attract large numbers of tourists in the 1950s, especially after John Steinbeck published his essay about Positano bites deep. It is a dream place that isn't quite real when you are there and becomes beckoningly real after you have gone." That could not be more true.
The church of Santa Maria Assunta features a dome made of majolica tiles as well as a thirteenth-century Byzantine icon of a black Madonna. According to local legend, the icon had been stolen from Byzantium and was being transported by pirates across the Mediterranean. A terrible storm had blown up in the waters opposite Positano and the frightened sailors heard a voice on board saying "Posa, posa!" ("Put down! Put down!"). The precious icon was unloaded and carried to the fishing village and the storm abated.
TITLE
positano looking west
PHOTOGRAPHIC EDITIONS
(over 20% sold) 
750
 editions
CANVAS EDITIONS
(over 10% sold)
300 editions
CREATED
© November 2017