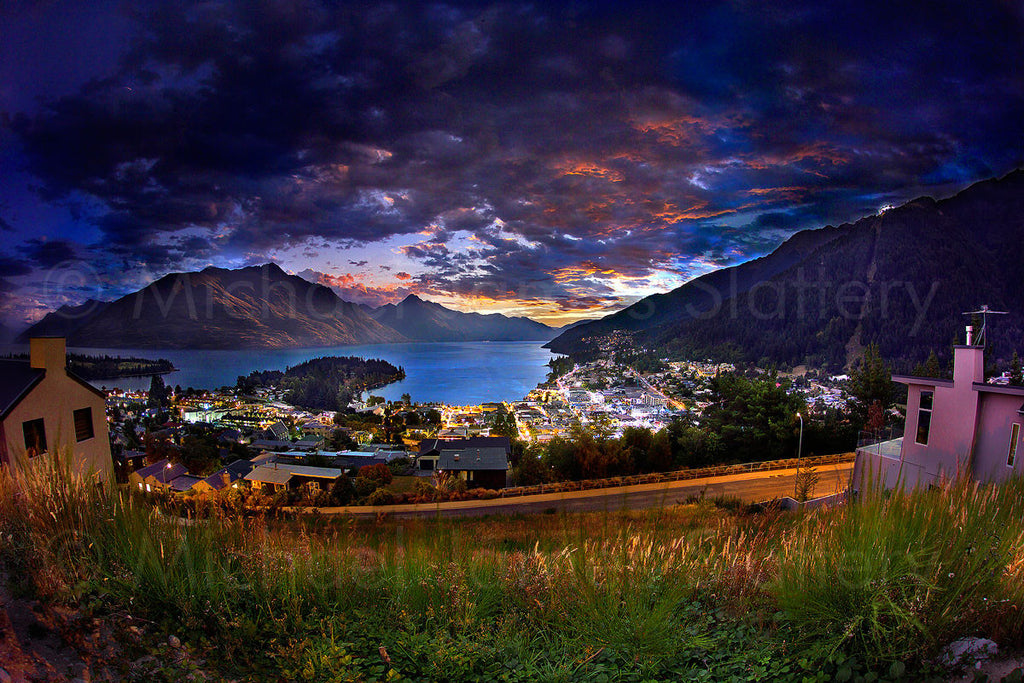 Click Here to Order a Ready to Frame Luster Print
This image was captured on my 2007 South Pacific trip.  Again I was on a journey to see things I have never seen and do things I never have done.
I started with a trip around both islands in New Zealand I then flew to Thailand drove on through Malaysia and found my way down to visit an ex-pat friend in the heart of Singapore. There were so many places I went to that without pictures I probably would have forgotten half my trip.
Spent the twilight of February 6th 2007 on a culdesac next to newly developed homes over looking Queenstown & Lake Wakatipu. A gentleman came and shared the view, a brew and good conversation.  
This spot is near the start of a 900 meter hill that earlier in the day I hiked to the top of.  Talk about a hike.  The sculpture and view of The Remarkables at the top made for interesting snaps.
This vantage point shows how resilient the ecosystem is here.  The population here rises 50% during the winter months.  Imagine this vantage point in white.
TITLE
queenstown
(over 10% sold)
750 editions
CANVAS EDITIONS
300 editions
CREATED
© February 2008