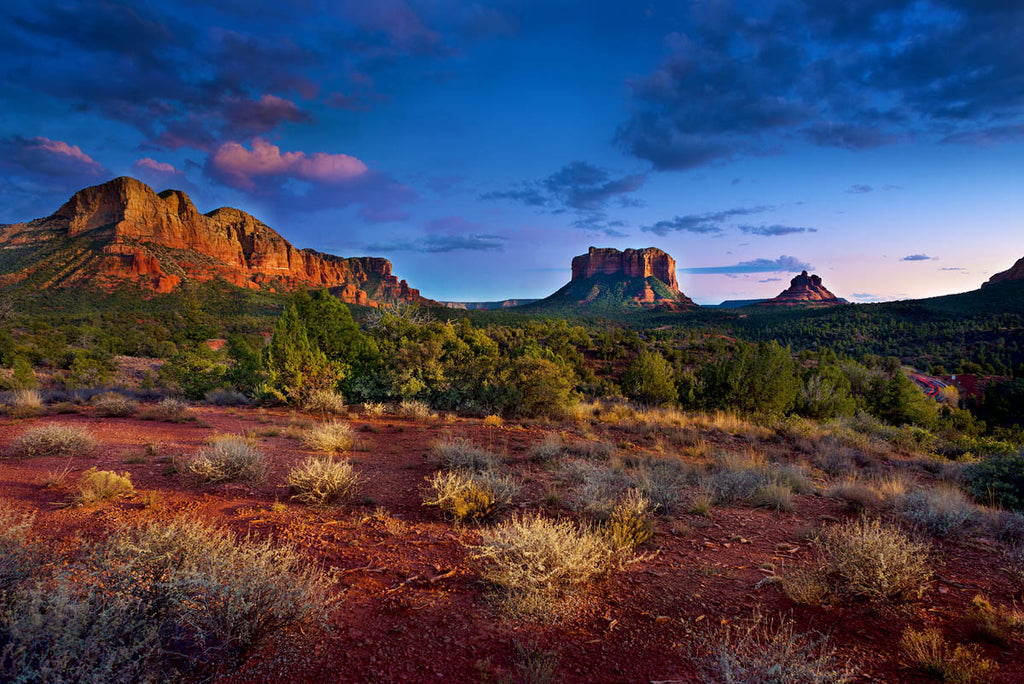 In December of 2015 I took my box van across country. I always dreamed of shooting New York City and I actually failed in this attempt a few years earlier. So you can guess I was excited. Funny thing was after the trip I wished I stopped at places I would have never thought of.

Ok about Sedona. The first documented human presence in Sedona area dates to between 11,500 and 9000 B.C. It was not until 1995 that a Clovis projectile point discovered in Honanki revealed the presence of the Paleo-Indians.

The Yavapai came from the west when the Sinagua were still there in the Verde Valley around 1300 A.D. They were nomadic hunter-gatherers. Some archaeologists place the Apache arrival in the Verde Valley around 1450 A.D. Many Apache groups were nomadic or seminomadic and traveled over large areas.

The Yavapai and Apache tribes were forcibly removed from the Verde Valley in 1876, to the San Carlos Indian Reservation, 180 miles (290 km) southeast. About 1,500 people were marched, in midwinter, to San Carlos. Several hundred lost their lives. The survivors were interned for 25 years. About 200 Yavapai and Apache people returned to the Verde Valley in 1900 and have since intermingled as a single political entity although culturally distinct residing in the Yavapai-Apache Nation.

There is a lot to be said about American history that is not taught in school.
TITLE
sedona


PHOTOGRAPHIC EDITIONS
750 editions
CANVAS EDITIONS
300 editions
CREATED
© June 2017