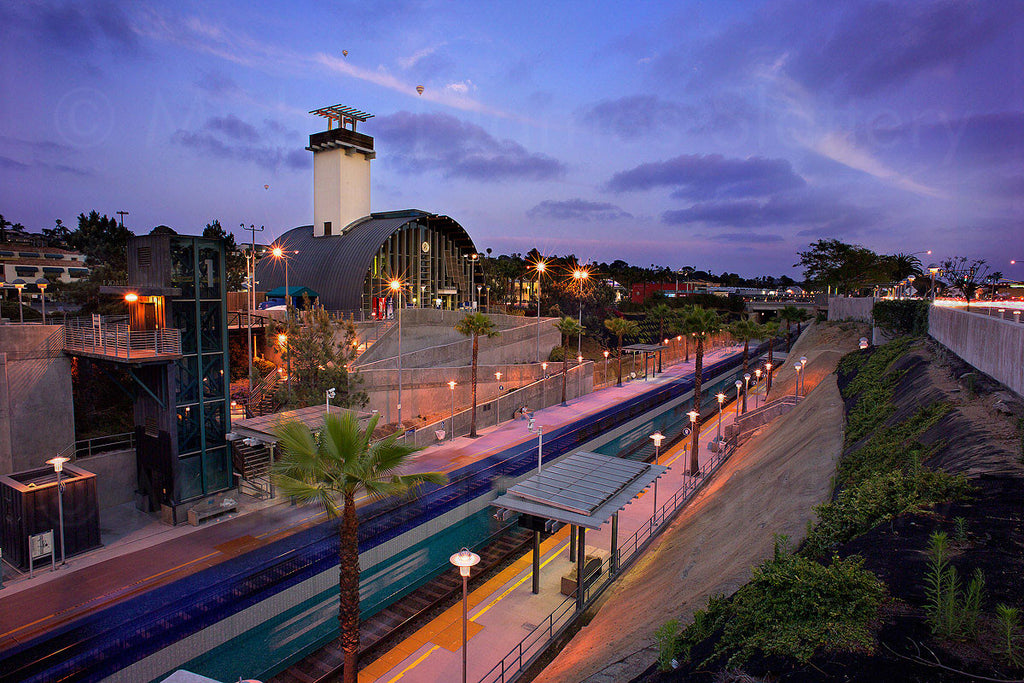 Click Here to Order a Ready to Frame Luster Print
Growing up in here in Southern California I had never been inside a home with a basement as a kid. So seeing something like this, built beneath ground level so close to the beach, definitely raised my brow.

This station is along Amtrak's Pacific Surfliner passenger train route. The Solana Beach Train Station is part of North County Transit District's COASTER commuter rail route and is Pacific Surfliner's second most traveled railway in the United States, with only the Northeast Corridor having higher rider ship figures. This station was built to replace the hazardously located depot in Del Mar, California.

For me this represents so much of what is needed. With gas at over $4 a gallon it is only a matter of time till we start to act responsibly when it comes to our energy use.

Shucks, I have been to train stations on the other side of the planet and I would be absolutely privileged to have experienced a station with an environment like this.
TITLE
solana beach train station
PHOTOGRAPHIC EDITIONS
 

(over 10% sold)

750 editions
CANVAS EDITIONS
300 editions
CREATED
© June 2008