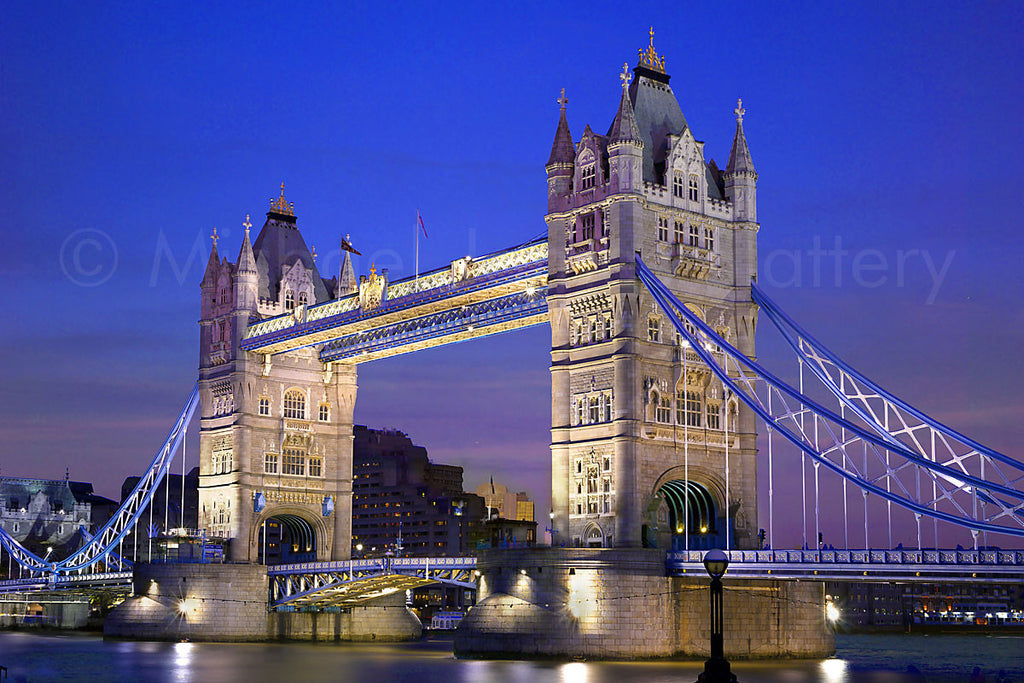 Click Here to Order a Ready to Frame Luster Print
The images with published dates of September 2006 and October 2006 were all captured November through December of 2005.  During that time in 2005 I went to places I had never seen or even knew of.
I started in London, toured all the way around Ireland, saw a small part Turkey and finished my time hopping from Amsterdam to Austria to Switzerland and ending in France.  There were so many places I went to that without pictures I probably would have forgotten half my trip.
I saved this image to be created on a date when I would have a show.  Guess I couldn't wait.  I am happy with this as it really represents how I saw the bridge.  There is so much detail in the image it is amazing.  It also helped that the structure is so well kept.
TITLE
tower bridge
(over 10% sold)
750 editions
CANVAS EDITIONS
300 editions
CREATED
 © December 2006