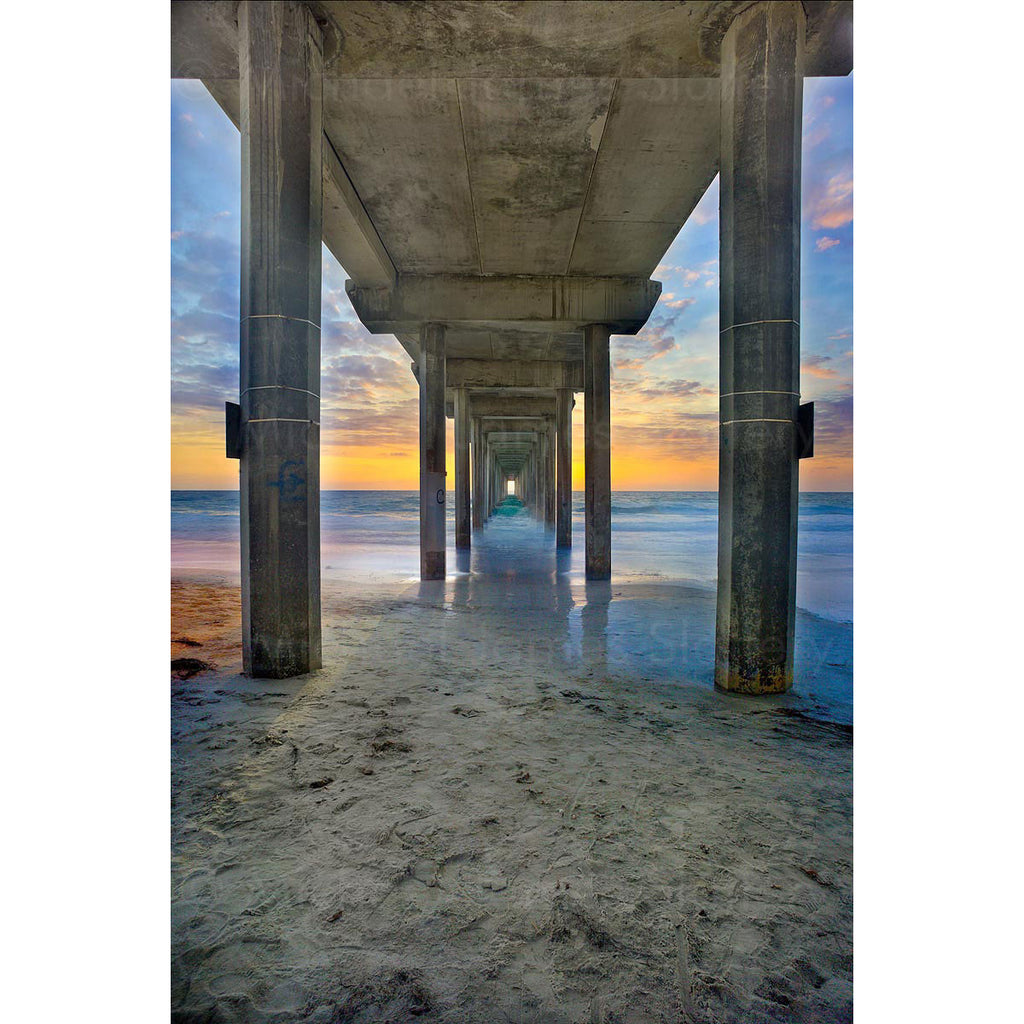 Click Here to Order a Ready to Frame Luster Print
Located in La Jolla, CA, Scripps Pier was built in 1987-88 to replace the old Scripps Pier built in 1915 and spans 1,090 feet, built of reinforced concrete.

Scripps Institute of Oceanography owns and operates the pier. Data on ocean conditions and plankton taken from the pier since 1915 provide an unparalleled source of information on changes in the coastal Pacific Ocean.

To me it was built in the most pristine waters on the coast of San Diego. Not only is the water so clear and the sea life so abundant the surf is really actually pretty good.

S.I.O. pumps about 1.8 million gallons of seawater from the Pacific each day to provide a supply of fresh seawater to the laboratories and aquaria, including the Birch Aquarium.

The training program for scientists using underwater breathing apparatus began at Scripps in 1951; it is the oldest program of that kind in the country, and has established many of the rules for safe diving with underwater equipment.

I am really proud of how this image came out and when it was created. Sure that sentence has no connection to the significance of this structure but May is my b-day month and this was a gift.
TITLE
under scripps pier
PHOTOGRAPHIC EDITIONS
(over 65% sold)

75
0 editions
CANVAS EDITIONS
(over 25% sold)
300 editions
CREATED
© May 2013