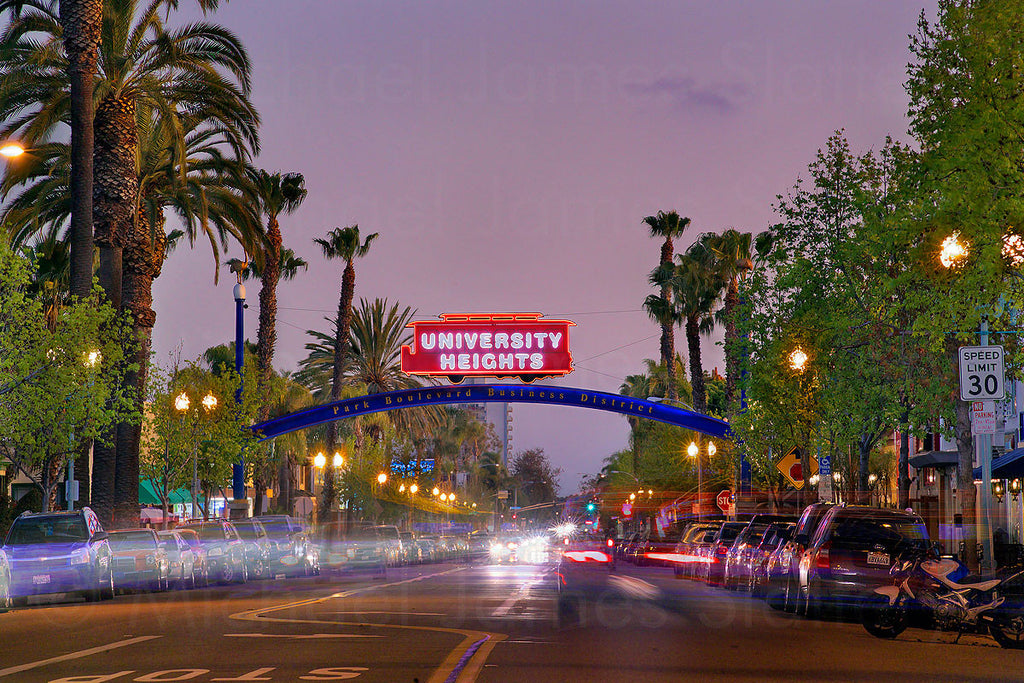 Click Here to Order a Ready to Frame Luster Print
The history of University Heights started after the completion of the Santa Fe transcontinental railroad in 1885. Just after that San Diego's population increased by approximately 2,000 new residents each month during the late 1800's.

University Heights is a neighborhood in Central San Diego, California centered around Park Boulevard and Adams Avenue. The area is filled with a number of restaurants, coffee shops, boutiques, and artist's studios primarily on Park Boulevard and Adams Avenue.

This sign was erected in 1997 at University near Madison. Park Blvd. once had electric street cars running along its path. The neon sign pays homage to those days with a red and green neon lit cable car and huge gold leaf ostriches reminiscent of the old ostrich farm that was once at the north end of Park Blvd.
TITLE
university height sign
PHOTOGRAPHIC EDITIONS
 

(over 10% sold) 

750 editions
CANVAS EDITIONS
300 editions
CREATED
© April 2010