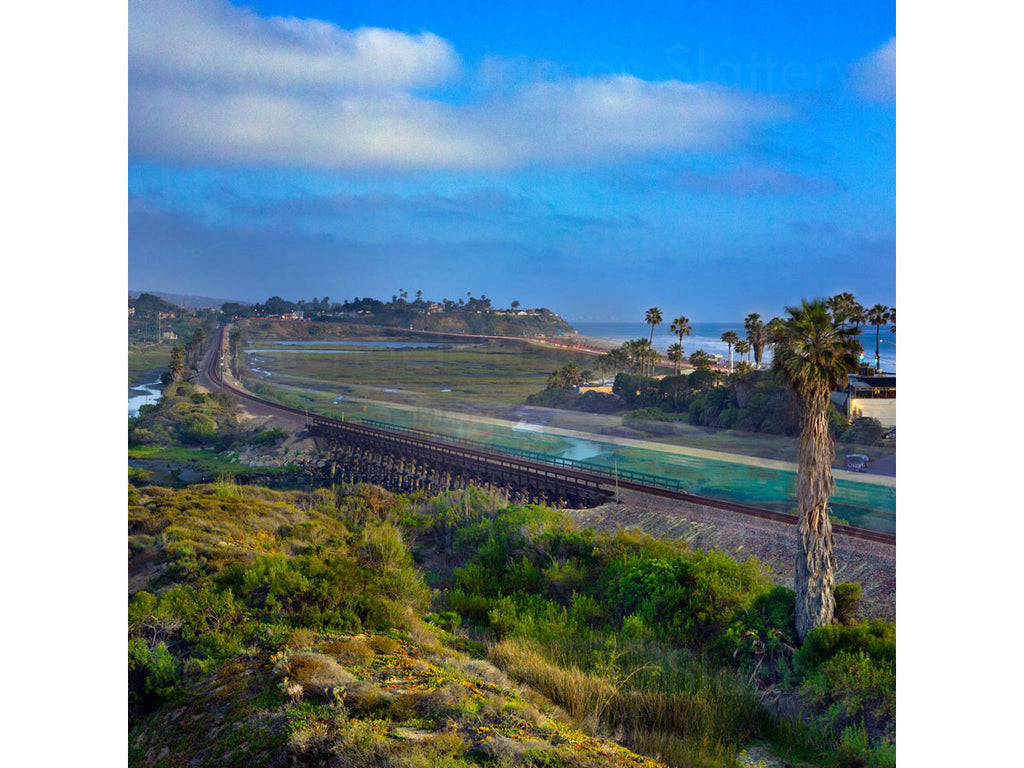 Click Here to Order a Ready to Frame Luster Print
This view is from Manchester Avenue over looking San Elijo Lagoon in Cardiff. It is a typical "make out" view point that provides a terrific overview of Cardiff State Beach with a clear shot of Encinitas to the north and Solana Beach to the south.

In the far distance of the image is Seaside Beach.

The San Elijo Lagoon Ecological Reserve is an extraordinary county and state regional park protecting nearly 1,000 acres of habitat that hosts more than 700 species of plants and animals.

In the mid 80's a huge rain came and flooded this area to the point where there was only water between Encinitas and Solana Beach. It has since then been a location of many of my dreams. It has never looked like this in any of my dreams.
TITLE
view over san elijo
PHOTOGRAPHIC EDITIONS
750 editions
CANVAS EDITIONS
300 editions
CREATED
©May 2013