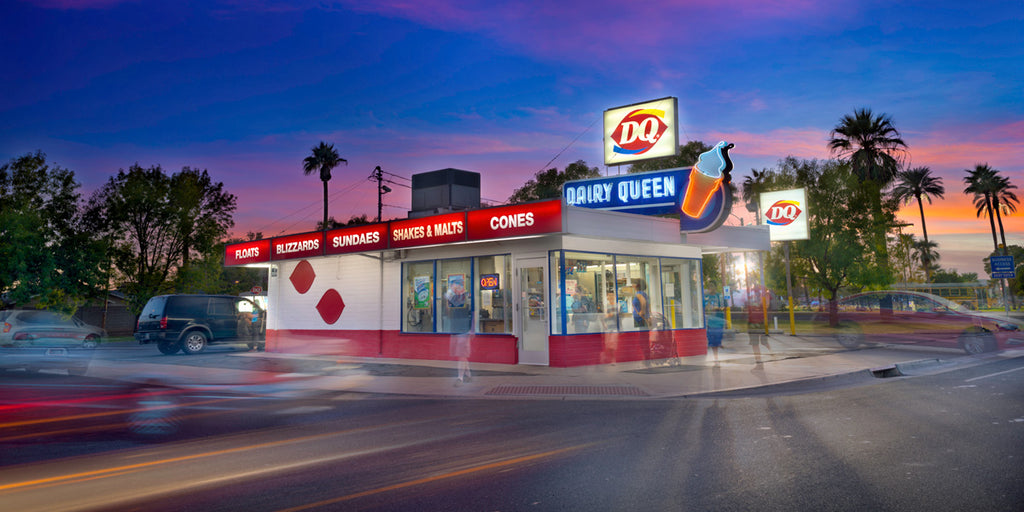 Click Here to Order a Ready to Frame Luster Print
Built in 1949 on the outskirts of Phoenix, Arizona, this iconic Dairy Queen establishment has been the meeting place for thousands of children, teens and people looking for a refreshing shake under the sizzling hot Arizona sun.

This unique Dairy Queen has become a landmark in the East Valley section of the Phoenix Metropolitan Area and its world-recognizable neon sign acts as a beacon of freshness for the people of Mesa.

Michael James Slattery decided to immortalize this iconic Dairy Queen with his luminism photography and allow you to travel to the golden age of this establishment, when families would celebrate birthdays, teens would share a milkshake and couples would meet for their first date. This heart-warming luminism photograph captures the spirit of fast food chains and Arizona in a nostalgic and unique way.

What Are You Waiting For? Decorate Your Home & Office With The Mesmerizing Color Palette Of Arizona Today!
TITLE
dairy queen
PHOTOGRAPHIC EDITIONS
750 editions
CANVAS EDITIONS
300 editions
CREATED
© July 2018