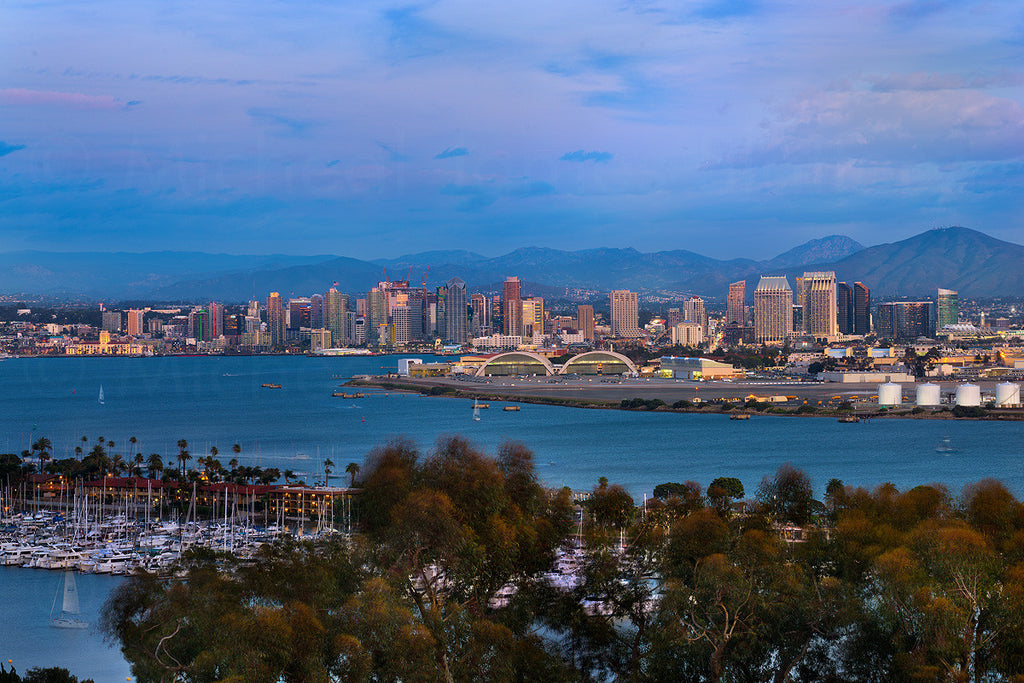 Click Here to Order a Ready to Frame Luster Print
This is a classic view of San Diego. I had the opportunity to capture this from a roof on a home being remodeled.
What this image represents is how much sharper I can make an image if I do not touch the camera through out the entire time capturing each image. I am doing this with a tablet connected to my camera. The app on the tablet controls everything on the camera and more.
I did the same on my entire trip to the east coast but it time has not allowed me to really get to those images yet. Seriously looking forward to that.
What is so fun is if you know downtown at all straight down G St. you can actually see our apartment in Golden Hill - nine miles away from where I am standing.
I love technology.
TITLE
downtown from point loma
PHOTOGRAPHIC EDITIONS
(over 10% sold)

750 editions
CANVAS EDITIONS
300 editions
CREATED
© February 2016