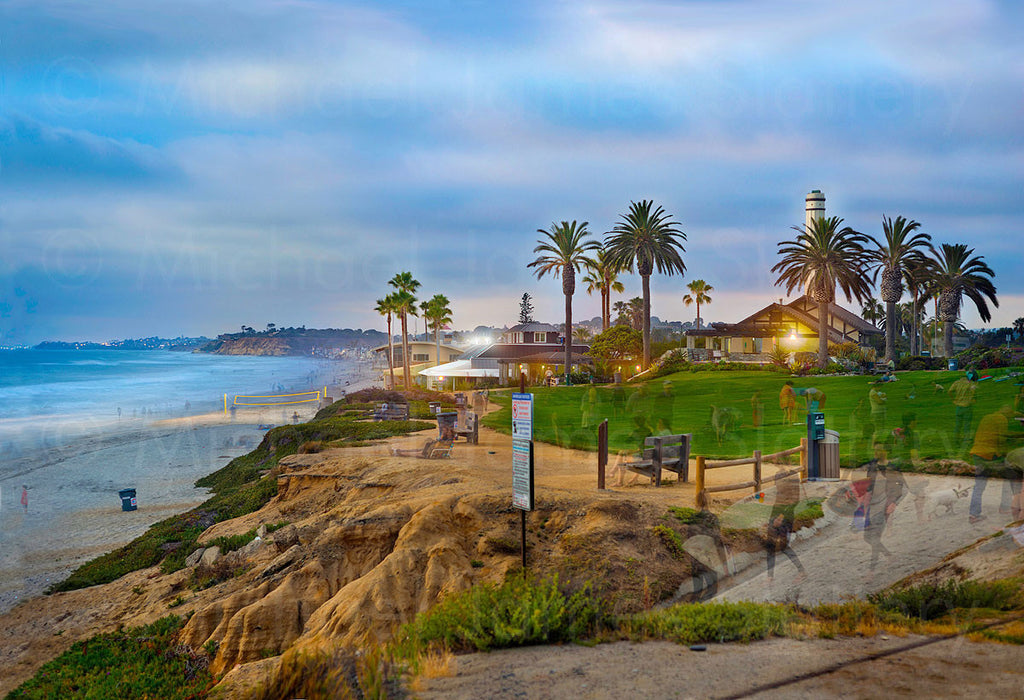 In 1928, the Powerhouse (that building in the right with the smokestack) was built to replace the Stratford Inn's original powerhouse. The huge boilers in the new building supplied hot water for the pool, the hotel and its cottages, and the hotel's laundry.

In July 1955 the Stratford Inn was sold during a bankruptcy sale. The Del Mar Plunge and the Powerhouse remained unsold. It was not until 1958 that the powerhouse found an owner and was turned into the nightclub "Powerhouse Roaring 20s". It featured waitresses as flappers, with waiters and bartenders in derbies and vests. The club opened in October 1958 and closed in 1962 too soon after.

The Powerhouse which had been unoccupied after the Roaring 20s nightclub failed was rented in September 1965 by the Universal Water Corporation. It became a desalination plant to try to find an economic means for converting salt water to drinking water. 

Not sure how it became so dilapidated by the late seventies but if you wanted to do something and you did not want others see ya doing it (during a day at the beach) many people did it there. By 1983, the Powerhouse and the surrounding park areas were purchased by the city and a 17-year effort culminated in the creation of the Powerhouse Community Center. 
TITLE
powerhouse park
PHOTOGRAPHIC EDITIONS
 

(over 10% sold) 

750 editions
CANVAS EDITIONS
(over 10% sold)
300 editions
CREATED
© June 2014