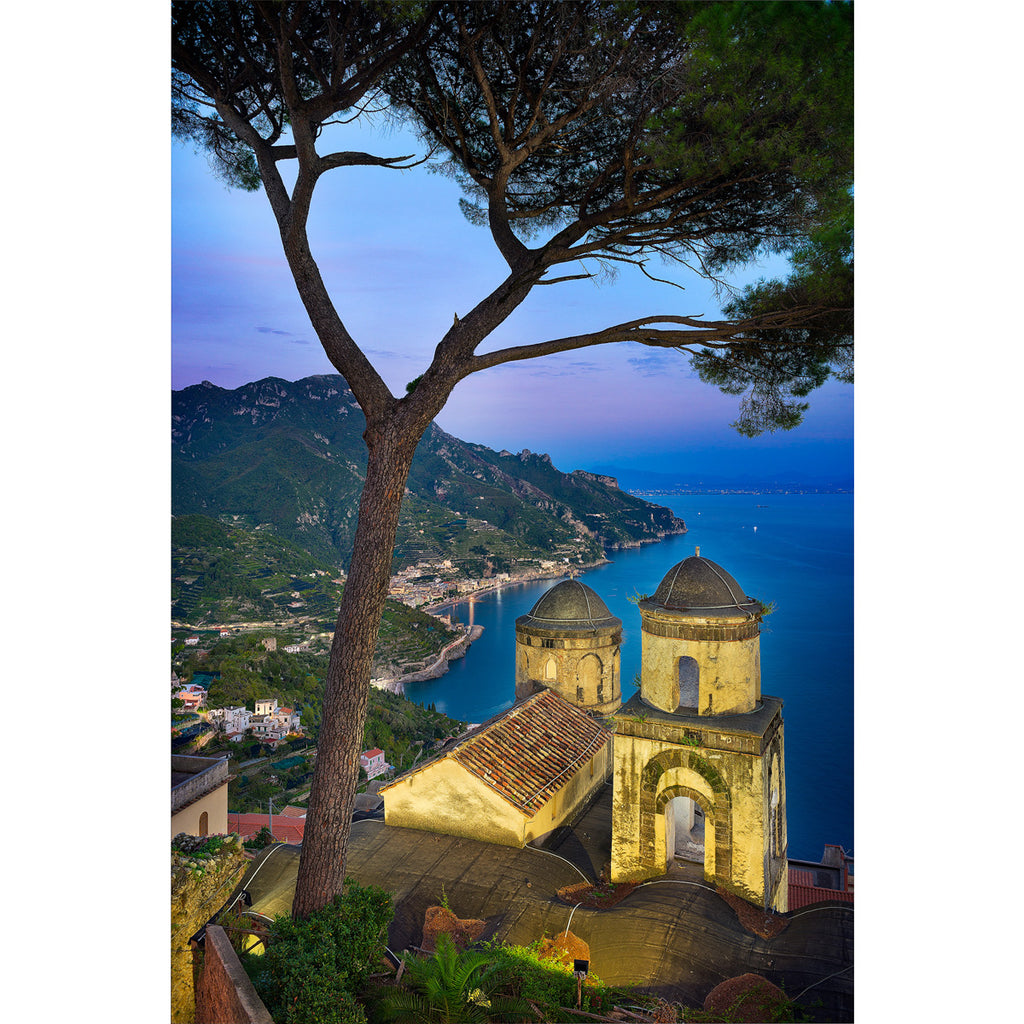 Click Here to Order a Ready to Frame Luster Print
Late October 2016. Time to reap what we sow. It had been near a decade since I sold my first Luminous View. Not quite in the category where folks could call themselves well off - but never the less in a position of some freedom - what do folks do? Travel to far away places! So that is what the best girl ever and I did. We went to Italy and France. It was one incredible time.
Ravello is a town above the Amalfi Coast in the province of Salerno, Campania, southern Italy, with approximately 2,500 inhabitants. Its scenic location makes it a popular tourist destination, and earned it a listing as a UNESCO World Heritage Site in 1996. Ravello was founded in the 5th century as a shelter place against the barbarian invasions which marked the end of the Western Roman Empire. In the 9th century Ravello was an important town of the maritime republic of Amalfi, a producer of wool from its surrounding country that was dyed in the town and an important trading power in the Mediterranean between 839 and around 1200.
In the 12th century, Ravello had some 25,000 inhabitants, and it retained a disproportionate number of palazzi of the mercantile nobility, the Rufolo, d'Aflitto, Confalone and Della Marra. In 1137 it was destroyed by the Republic of Pisa. After this, a demographic and economic decline set in, and much of its population moved to Naples and its surroundings.
TITLE
rufolo castle in ravello
PHOTOGRAPHIC EDITIONS
750
 editions
CANVAS EDITIONS
300 editions
CREATED
© November 2017