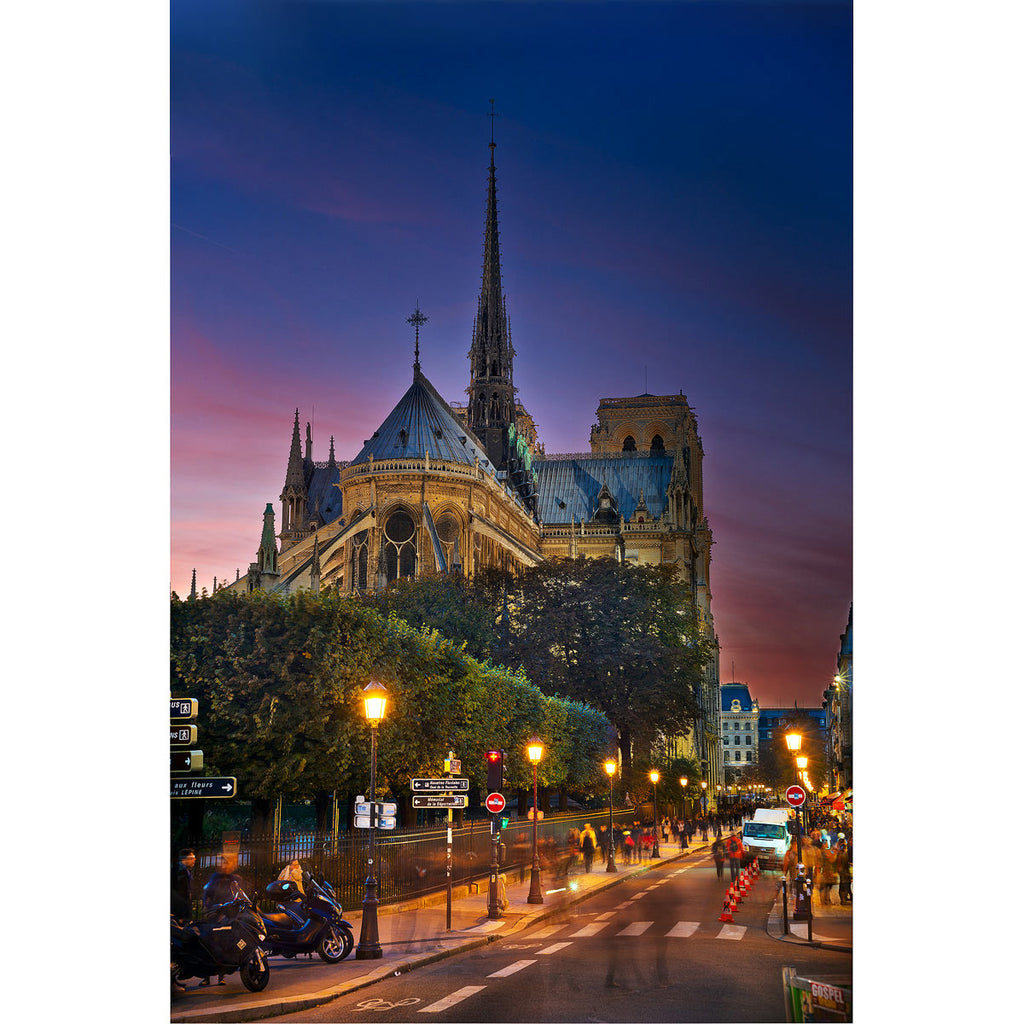 Click Here to Order a Ready to Frame Luster Print
Late October 2016. Time to reap what we sow. It had been near a decade since I sold my first Luminous View. Not quite in the category where folks could call themselves well off - but never the less in a position of some freedom - what do folks do? Travel to far away places! So that is what the best girl ever and I did. We went to Italy and France. It was one incredible time.
Referred to as "Our Lady of Paris", also known as Notre-Dame Cathedral or simply Notre-Dame, is a medieval Catholic cathedral on the Île de la Cité in the fourth arrondissement of Paris, France. The cathedral is widely considered to be one of the finest examples of French Gothic architecture, and it is among the largest and most well-known church buildings in the world.
Construction of this cathedral too place from 1160 - 1345. In 1793, during the French Revolution, the cathedral was rededicated to the Cult of Reason, and then to the Cult of the Supreme Being. During this time, many of the treasures of the cathedral were either destroyed or plundered. The 13th century spire was torn down and the statues located at the west facade were beheaded. Many of the heads were found during a 1977 excavation nearby and are on display at the Musée de Cluny. For a time the Goddess of Liberty actually replaced the Virgin Mary on several altars.
TITLE
back of notre dame
PHOTOGRAPHIC EDITIONS
750
 editions
CANVAS EDITIONS
300 editions
CREATED
© November 2017