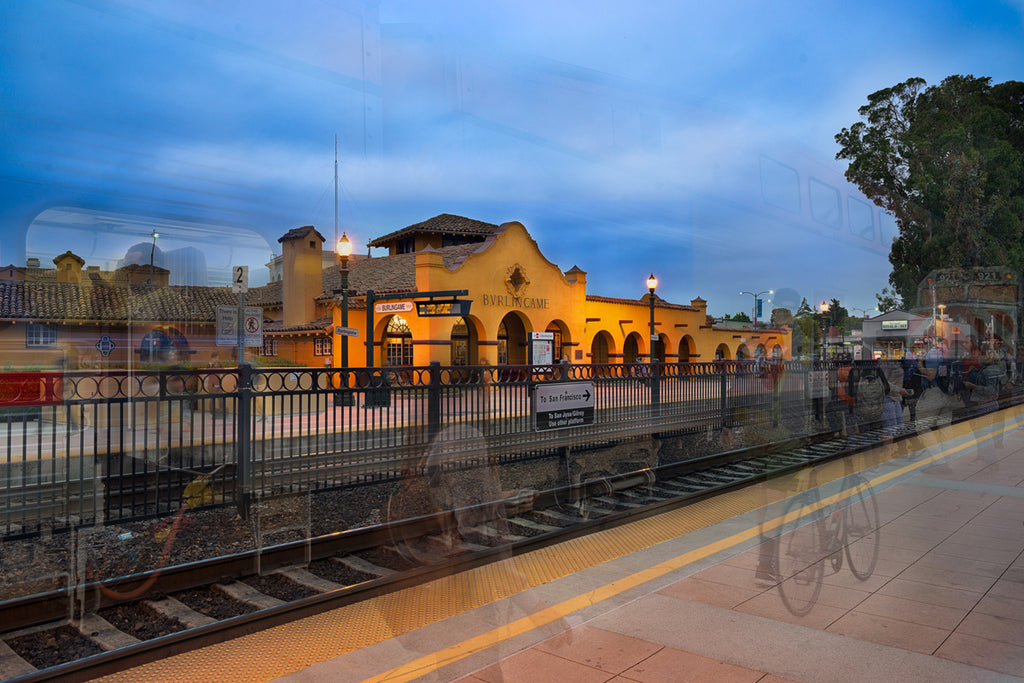 Click Here to Order a Ready to Frame Luster Print
Just a few miles from the fast-paced streets of Silicon Valley, Burlingame is a laid-back haven for people who want to kick back and enjoy their lives. Time seems to pass slower when you are walking through the streets of Burlingame and especially around the historic train station.

This iconic train station has become a symbol of the city, since it combines the old-school Californian attitude with the new lifestyle in order to create the perfect mix of culture and history. People who have passed from this beautiful train station can immediately recognize the authentic Californian vibe and if you have not yet visited Burlingame, now you have the chance.

The Burlingame Train Station first opened for service on October 10, 1894. It was the first permanent building of the "Mission-Revival" style, inspired by California's Spanish missions. The train station was built with funds from the Burlingame Country Club.

Add A Unique Vista Of The Burlingame Train Station To Your Office Or Home Now & Feel The Real Californian Spirit!

TITLE
burlingame train station

PHOTOGRAPHIC EDITIONS
750 editions
CANVAS EDITIONS
300 editions
CREATED
© March 2018