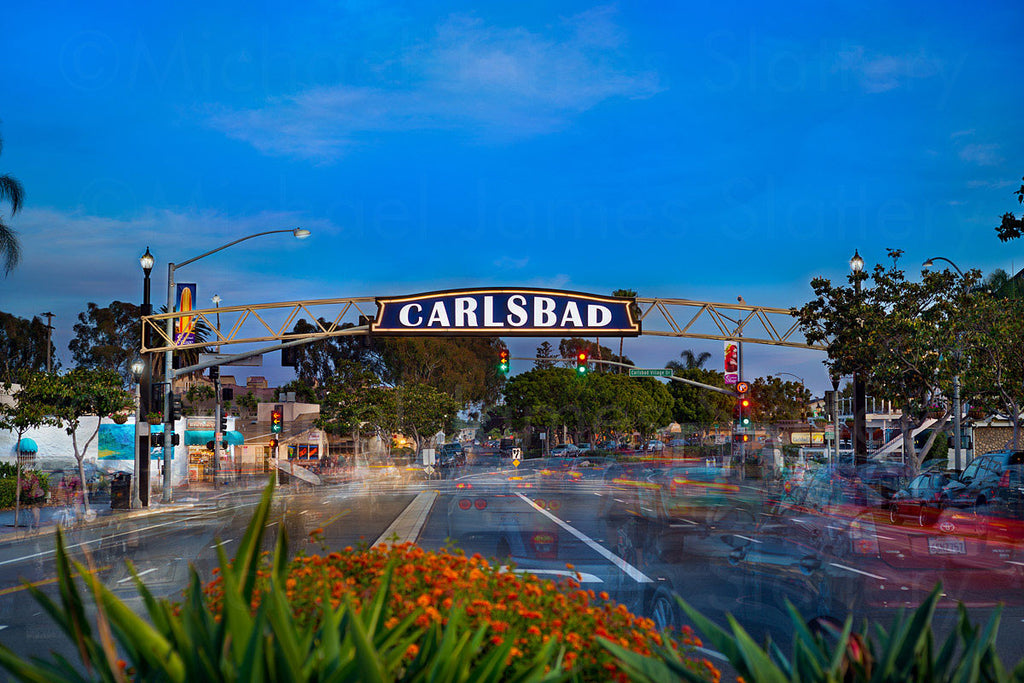 Click Here to Order a Ready to Frame Luster Print
Carlsbad now has an archway sign over Highway 101, close to where an historic sign stood 75 years ago.
The archway sign went up at the busy intersection of Carlsbad Village Drive and Coast Highway in December of 2014.
Carlton Lund of the Carlsbad Chamber of Commerce, said the idea was born when Encinitas put up its archway sign 14 years ago. It has taken this long to manifest the classic arch for Carlsbad.
A couple of years ago, an old black and white photograph turned up a similar Carlsbad sign over Highway 101 back in 1938.
For what it is worth it's kinda exciting to see so many communities identify themselves in such a way. Way to go San Diego.
TITLE
carlsbad sign
PHOTOGRAPHIC EDITIONS
(over 10% sold)

750 editions
CANVAS EDITIONS
(over 10% sold)
300 editions
CREATED
© May 2015