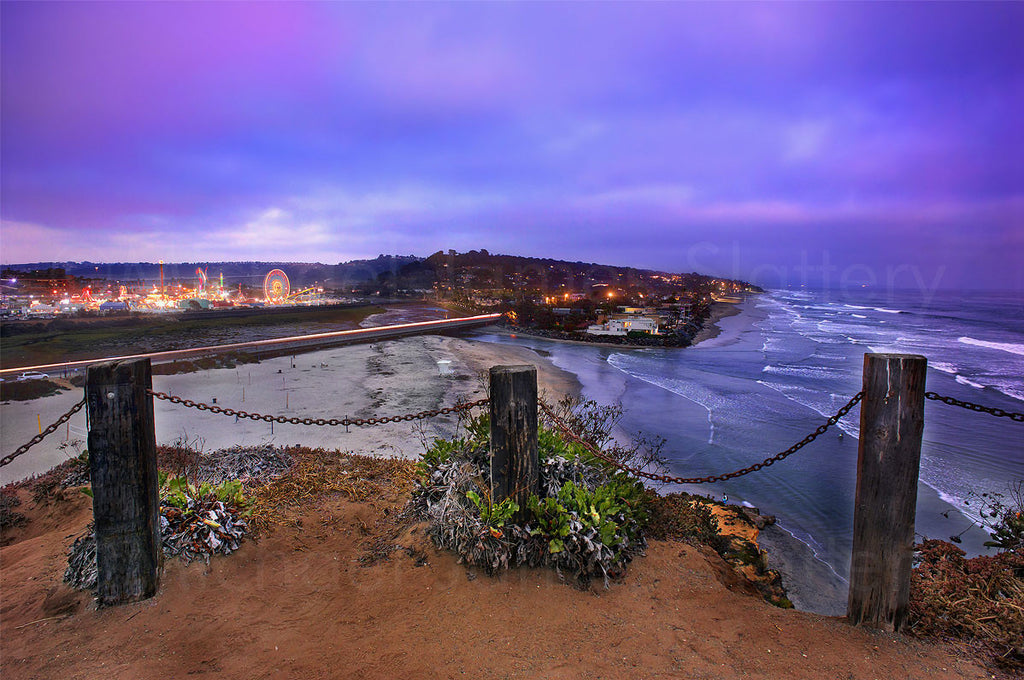 Click Here to Order a Ready to Frame Luster Print
So this is where I grew up. This was the first time in my 40+ years I have seen it from here. Funny how no matter how familiar we can become with something there is always a different perspective to see things. This view has put almost all my beginning years into one shot.
I look at this scene and can describe places where rights of passage took place, where friends and I built forts in the canyon from "borrowed" lumber, years of sneaking into the fair as a kid, what many places looked like before the buildings that are there now and the 23rd street beach where my Mother taught me how to catch my first wave. Yea I am pretty lucky.
Some family and friends have been anticipating this shot for some time. The few who got to see it before it's anticipated release let me know they see Del Mar differently. Each one of us have our own memories and mine were that of a kid who spent summers walking bare foot from the Heights through the canyons over train tracks to sandy beaches just to burn in the sun and get pounded by beach break surf. This was everything to me growing up.
TITLE
del mar
PHOTOGRAPHIC EDITIONS
 (over 30% sold)

 75
0 editions
CANVAS EDITIONS
(over 20% sold)
300 editions
CREATED
© September 2008