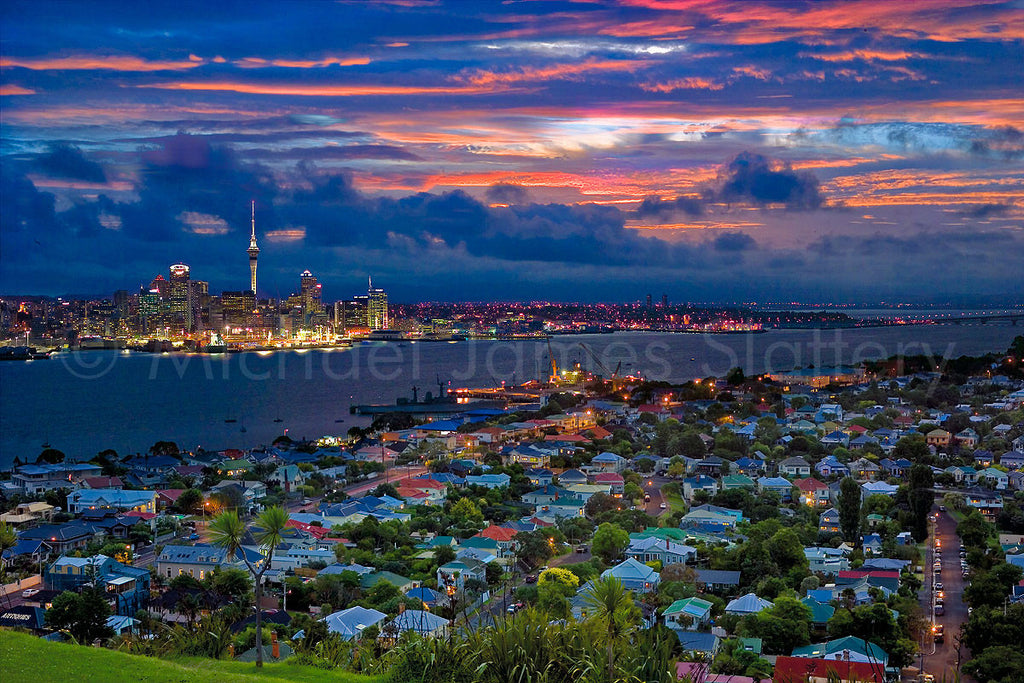 Click Here to Order a Ready to Frame Luster Print
This image was captured on my 2007 South Pacific trip.  Again I was on a journey to see things I have never seen and do things I never have done.
I started with a trip around both islands in New Zealand I then flew to Thailand drove on through Malaysia and found my way down to visit an ex-pat friend in the heart of Singapore. There were so many places I went to that without pictures I probably would have forgotten half my trip.
I could have not been happier that Auckland was where I landed and started my trip from.  The only culture shock was that it had more of an international metropolitan feel than home.  Cleaner too. 
This was taken from Mount Victoria in Devonport. Just a 15 minute ferry ride from Auckland.  I must have met about a half dozen folks while shooting this one.  Auckland would be a great place to start anything.
TITLE
devonport to auckland
(over 10% sold)
750 editions

CANVAS EDITIONS
300 editions
CREATED
© November 2007