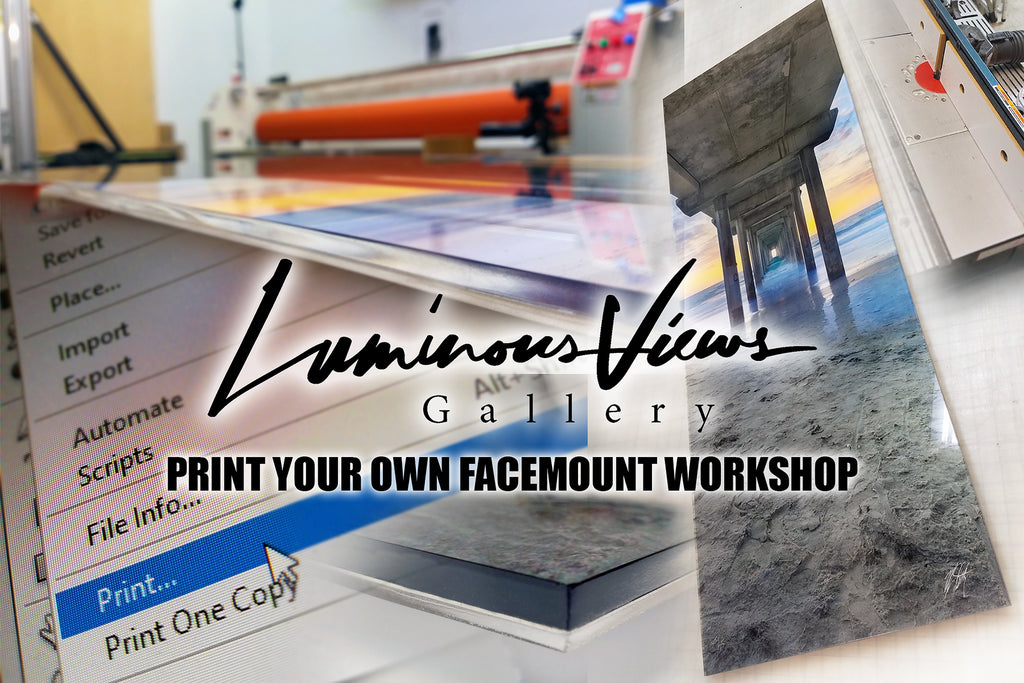 Is It Worth It To Create Your Own Facemount Prints?

I am Michael James Slattery. I have been a professional photography artist for some decades now. 

One of the main reason I have been able to be a full time artist is by keeping all my processes (from shooting to imaging to printing to finishing to framing) in the control of my own two hands...


Over the last seven years I have perfected the hand process of Facemount Printing. And now am now devoting some of my art show time to share with you how your finest of images can look like prints priced for thousands of dollars in the most high end of art galleries.


A quick look at what you can expect from the workshop:


1. Select that image of yours that you know would shine as a Facemount Print.


2. Select the size image you want to go home with and pay what you would at any photo lab for that Facemount Print.


3. Select your day and time slot for that day.

4. Show up and enjoy a few hours of learning about dye vs pigmented ink printing, extruded vs cast acrylic (treated is not clear), cutting acrylic, dusting surfaces, controlling durometer temperature pressure and speed, dusting surfaces, double sided optically clear adhesives, dusting surfaces, chipping sanding and glazing an edge, hanging systems for a frameless or a framed print and in no time...


You Will Walk Out With Your Own Gallery Quality Facemount Print
(potentially worth thousands of dollars)


All for the cost of what you would pay for a Facemount Print from any pro lab. Don't worry if you have no experience as the whole workshop is about understanding how it is done.


Demystify the actual process of encapsulating a high gloss, high dollar metallic photograph between two sheets of acrylic perfectly!
And go home with proof of what you learned!


* workshops are limited to two participants max per morning or afternoon time slots
** 40x60 prints will be single participant per time slot
*** printing media will be the Moab Slickrock Metallic Pearl 260 unless otherwise arranged
**** all prints will be created with 1/4 optically clear acrylic on the face of the print and 1/8 optically clear acrylic to finish the mounting on the back of the print 


Workshop Location:
Luminous Views Laboratories 
3630 Hancock Street Unit B
San Diego, CA 92110
(619) 231-9061