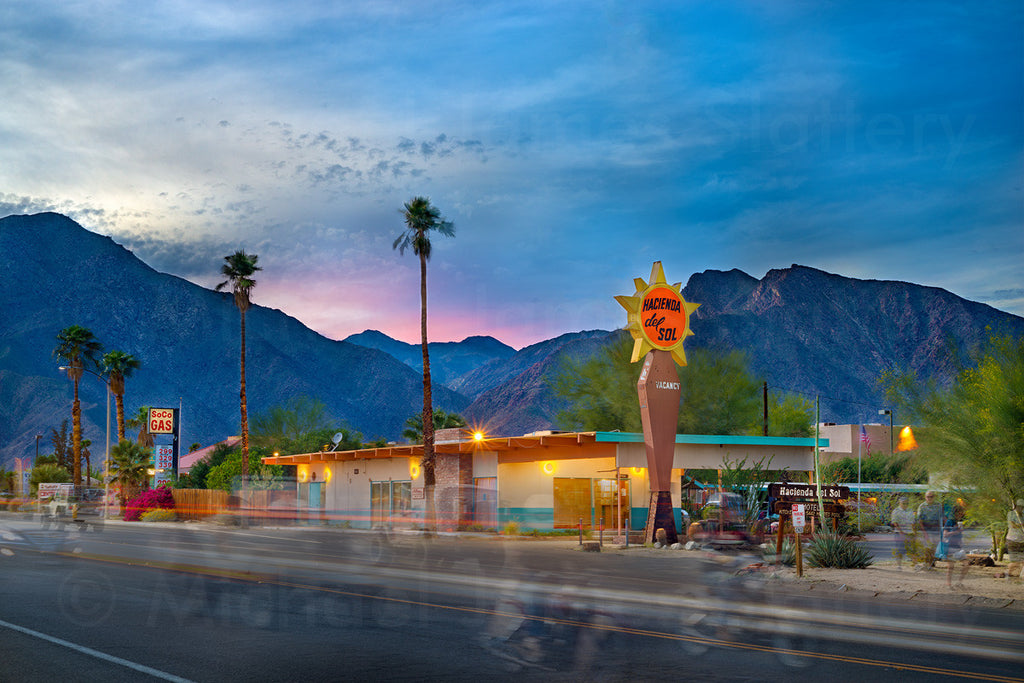 Click Here to Order a Ready to Frame Luster Print
This is a classic hotel located in the heart of the Borrego Springs desert playground. Built in the late 50's (from what I hear) for folks to enjoy in the winter when the weather is perfect here.
After a few calls and a few attempts at internet search I have found nothing on the who, what, where, when and why of this place.
I photographed this as a kind of connection to the community for the Circle of Art Show that has been happening for a few decades here. It was my first showing here, was a great time and the print went over well here.
Interestingly enough directly behind the hotel is Indianhead Mountain. It has an almost famous mountain with a hiking trail that is 3,200 feet up and down. Pretty much a full day.
I am look forward to visiting next year.
TITLE
hacienda del sol


PHOTOGRAPHIC EDITIONS
750 editions
CANVAS EDITIONS
300 editions
CREATED
© March 2016