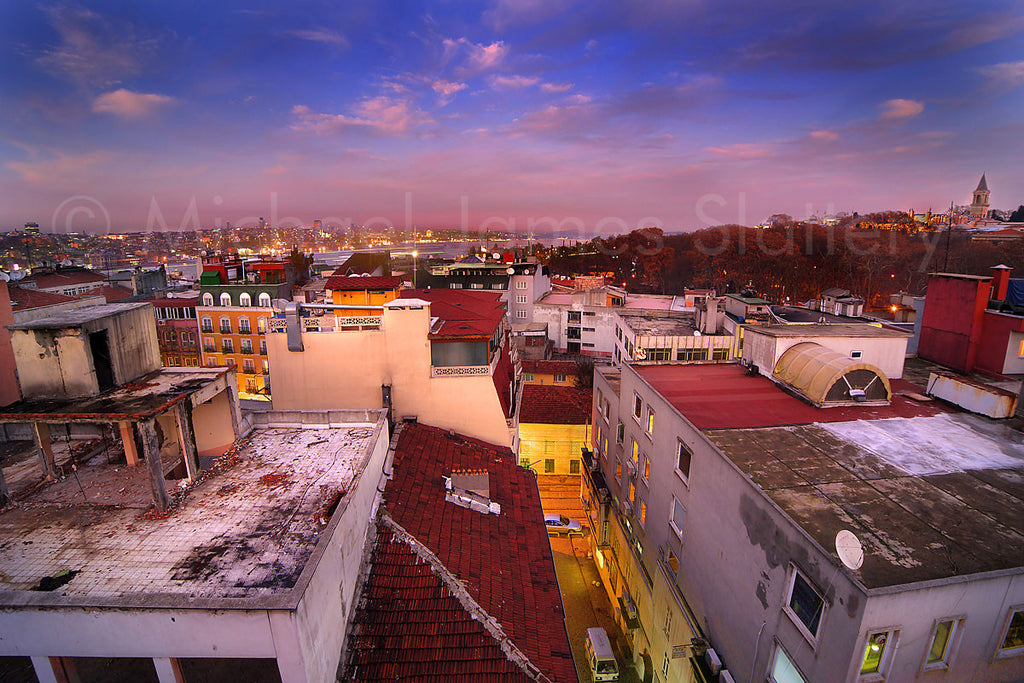 Click Here to Order a Ready to Frame Luster Print
The images with published dates of September 2006 and October 2006 were all captured November through December of 2005.  During that time in 2005 I went to places I had never seen or even knew of.
I started in London, toured all the way around Ireland, saw a small part Turkey and finished my time hopping from Amsterdam to Austria to Switzerland and ending in France.  There were so many places I went to that without pictures I probably would have forgotten half my trip.
I was a bit distressed as this was my first time to a Muslim country.  It was all in my head - people are the same all over the world. Considering I saw artifacts and architecture from civilizations over 3000 years old I probably could not imagine how much there is to learn about each other in this world we share.
In the far right hand top side of the image is Topkapi Palace (administrative center of the Ottoman Empire from 1465 to 1853) and Sultan Ahmed Mosque.  Over the horizon is the Bosporus Strait separating the European and the Asian parts of Istanbul.
TITLE
istanbul
PHOTOGRAPHIC
 EDITIONS
750 editions
CANVAS EDITIONS
300 editions
CREATED
 © October 2006