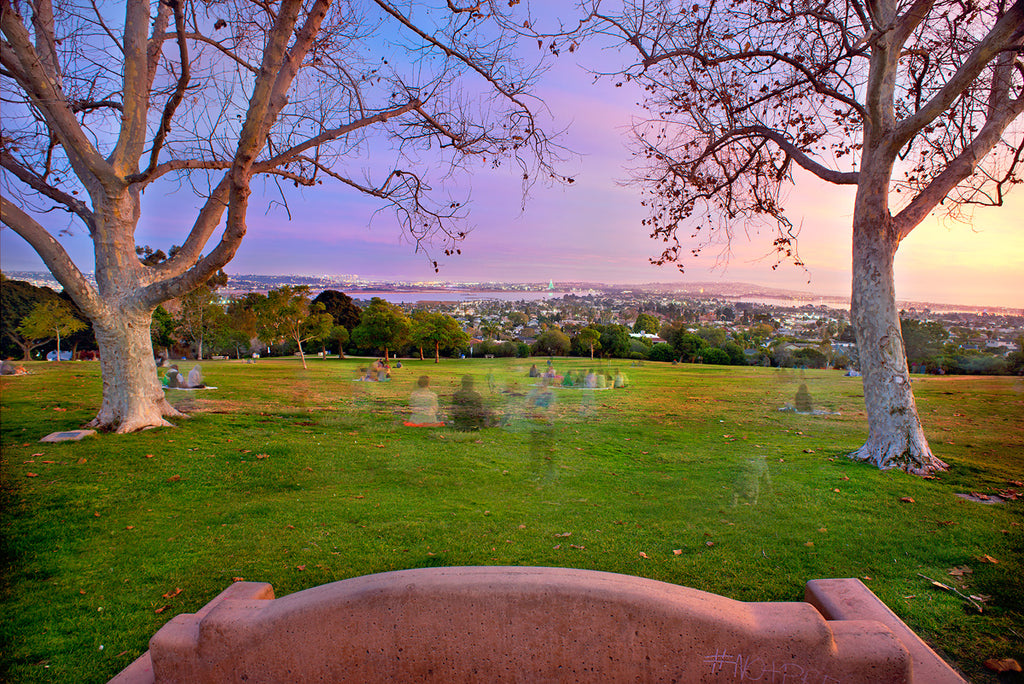 Click Here to Order a Ready to Frame Luster Print


This is the Best Kept Secret Place to enjoy beautiful views of Old Town, Mission Bay, Downtown, Midway District, Point Loma, Ocean Beach, Pacific Beach and the Pacific Ocean.

This is Kate Sessions Park and is located atop Mount Soledad.

It was in 1892 Sessions struck a deal with the City of San Diego to lease 30 acres of land in Balboa Park (then called City Park) as her growing fields. In return, she agreed to plant 100 trees a year in the mostly barren park, as well as 300 trees a year in other parts of San Diego. This is where she began to leave her mark.

This arrangement left the park with an array of cypress, pine, oak, pepper trees and eucalyptus grown in her gardens from seeds imported from around the world. All of the older trees still seen in the park were planted by her.

She co-founded the San Diego Floral Association in 1907; it is the oldest garden club in Southern California. The garden club was influential in teaching San Diegans how to grow ornamental and edible plants, at a time when most San Diego landscaping consisted of dirt and sagebrush.

The park was named after Kate Sessions in 1957, on her 100th birthday.

To me, Kate Sessions was one of the most important people who made San Diego what it is today. This view is a perfect way to recognize her contributions.




TITLE
kate sessions park


PHOTOGRAPHIC EDITIONS
750 editions
CANVAS EDITIONS
300 editions
CREATED
© December 2022