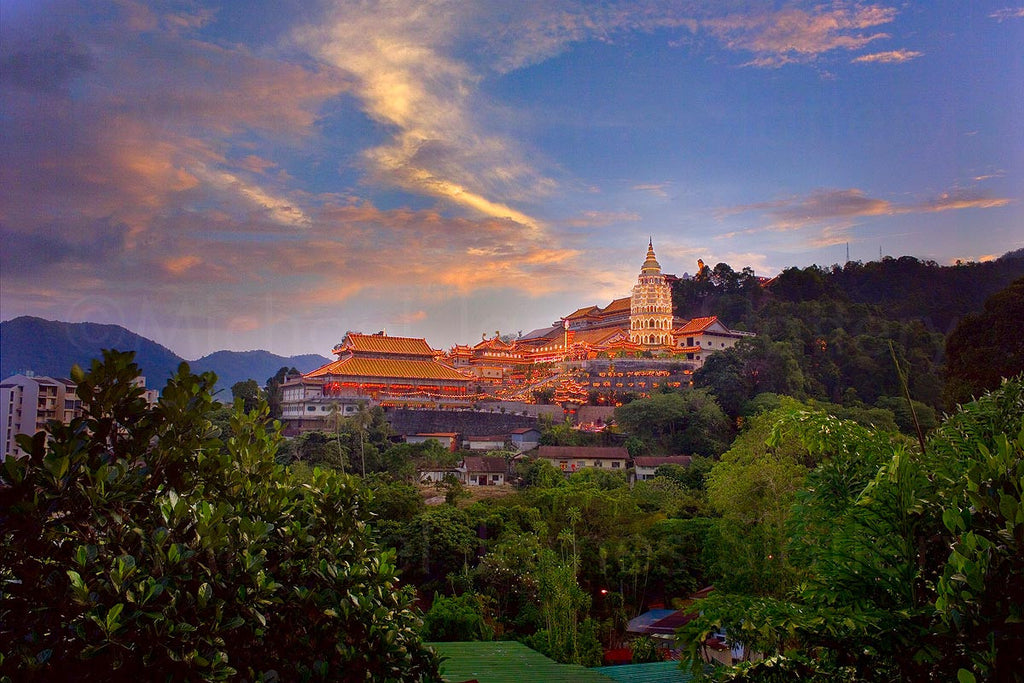 Click Here to Order a Ready to Frame Luster Print
This image was captured on my 2007 South Pacific trip. I was on a journey to see things I have never seen and do things I never have done.
I started with a trip around both islands in New Zealand I then flew to Thailand drove on through Malaysia and found my way down to visit an ex-pat friend in the heart of Singapore. There were so many places I went to that without pictures I probably would have forgotten half my trip.
So there is a bit of a journey to get from Thailand to Malaysia. From Krabi we drove five hours, of which about one hour we were broke down. Transferred to a new van and got to the border of Thailand and Malaysia about 4:30 p.m. Then drove another 4our hours finally reach the Penang Bridge and cross to Georgetown into Penang. The next day a trip up Penang Hill was in order. It's an almost vertical tram ride to the top of the 891 meter hill. After a hike to the closed canopy bridge and being chased by the monkeys we decided to walk down the hill. The calves and thighs were hurting.
That evening I broke a second serious sweat running to a hill side that had a great view of Kek Lok Si Temple where I created this image. It was Chinese New Year and the temple was lit up like it was Christmas.
Finishing the evening in the hawkers market where I shared a bunch of dishes that I have no idea what they were made of but most were delicious. There is video below - go to about minute 8 to see all the food.
TITLE
kek lok si temple
PHOTOGRAPHIC EDITIONS
750 editions
CANVAS EDITIONS
300 editions
CREATED
© December 2009