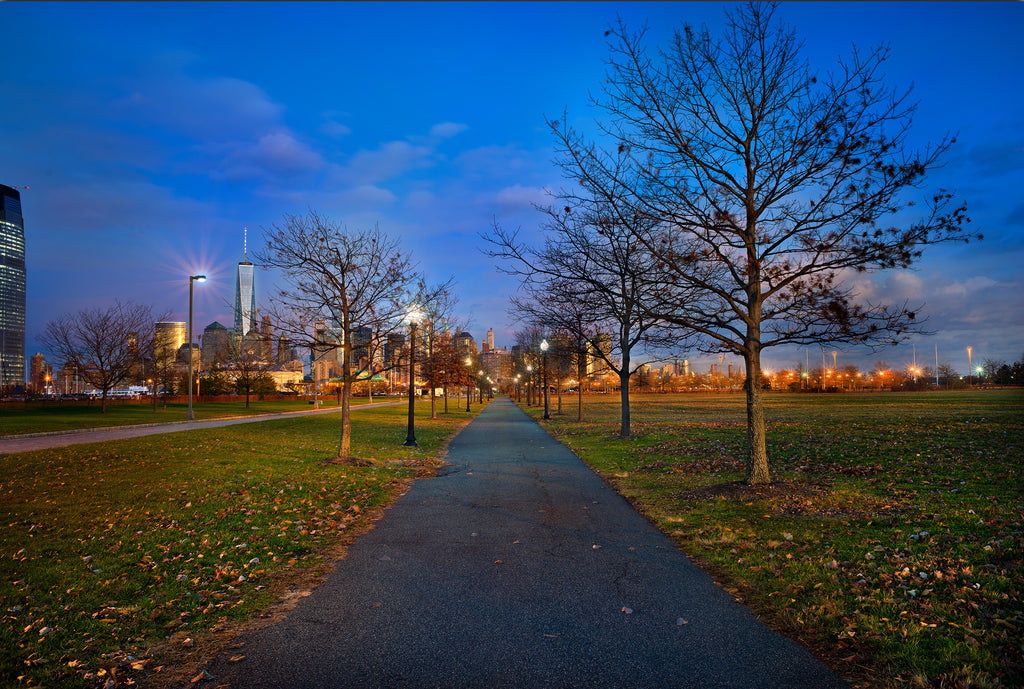 Click Here to Order a Ready to Frame Luster Print
In December of 2015 I took my box van across country. I always dreamed of shooting New York City and I actually failed in this attempted trip a few years earlier. So you can guess I was excited. Funny thing was after the trip I wished I stopped at places I would have never thought of.

So from Amarillo TX to Liberty Park NJ I pretty much drove straight through. Do not remember much about the six days and half dozen places I raced by in order to get to NYC. But one thing I do know is I want to spend much more time in these places.
The Central Railroad of New Jersey Terminal is a historic landmark that stands off in the distance here at Liberty Park. Of the 12-17 million immigrants that passed through Ellis Island's Great Hall between 1892 and 1954, approximately two-thirds of these courageous newcomers started their new lives via the CRRNJ Terminal.

I was really lucky to be able to stay so close to the park and NYC with my large vehicle.
TITLE
liberty park path


PHOTOGRAPHIC EDITIONS
750 editions
CANVAS EDITIONS
300 editions
CREATED
© June 2017