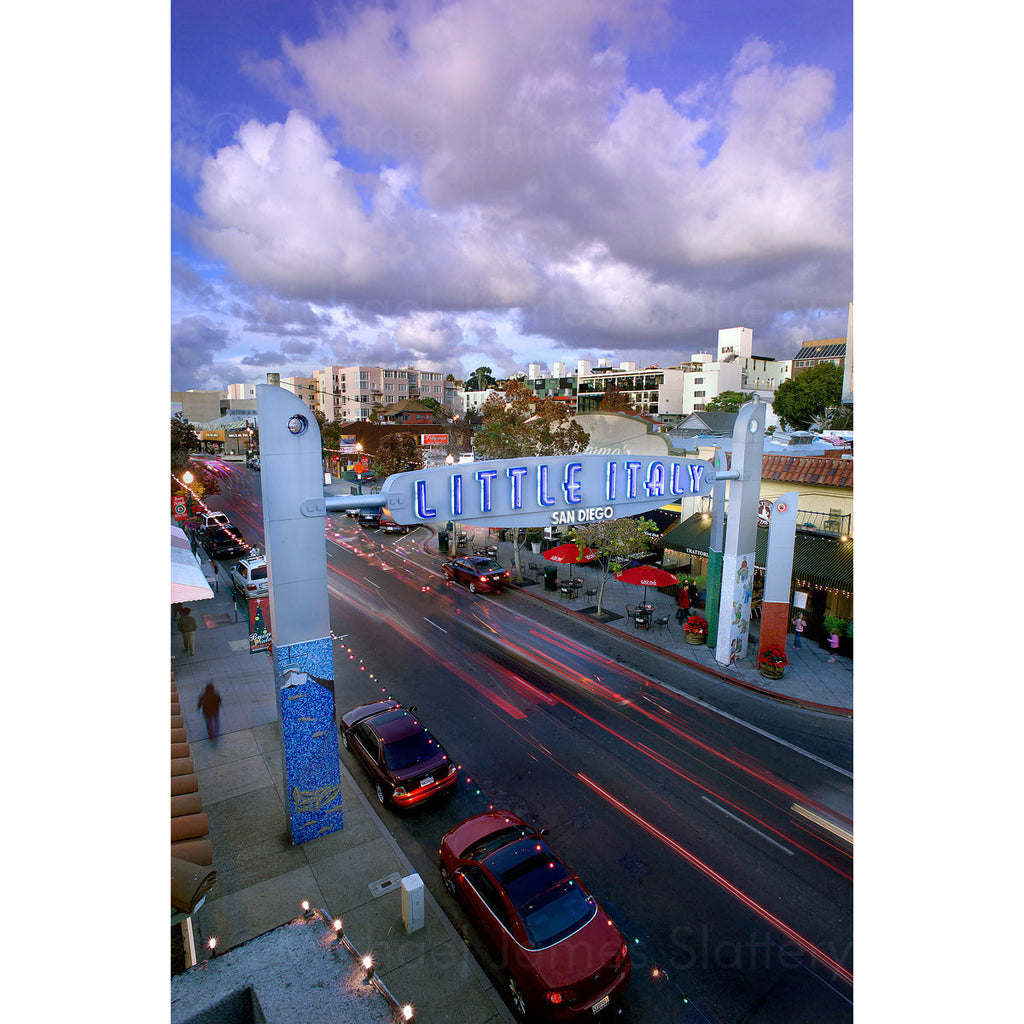 Click Here to Order a Ready to Frame Luster Print
I had been to this location previously and did not find any good spots during those times. The problem was either the parked cars or the trees along the sidewalk that blocked any view where I could see the entire sign at once.

Of all the roofs with a view of the sign the La Pensione had the best angle. Unfortunately the manager of the hotel caught me on my way to the roof. Fortunately a smile and being obvious with my intentions landed me the key to room 318 - right above my subject. Good on huh?

I remember as far back as 1990 coming to this part of town regularly to process my E-6 film at the pro labs in the neighborhood. Wasn't the best neighborhood. When this sign was erected in 2000 it really brought the community together (along with other common community efforts). Funny how that stuff works.
TITLE
little italy sign
PHOTOGRAPHIC EDITIONS
 (over 20% sold)
750 editions
CANVAS EDITIONS
 

(over 10% sold)

 30
0 editions
CREATED
©January 2009