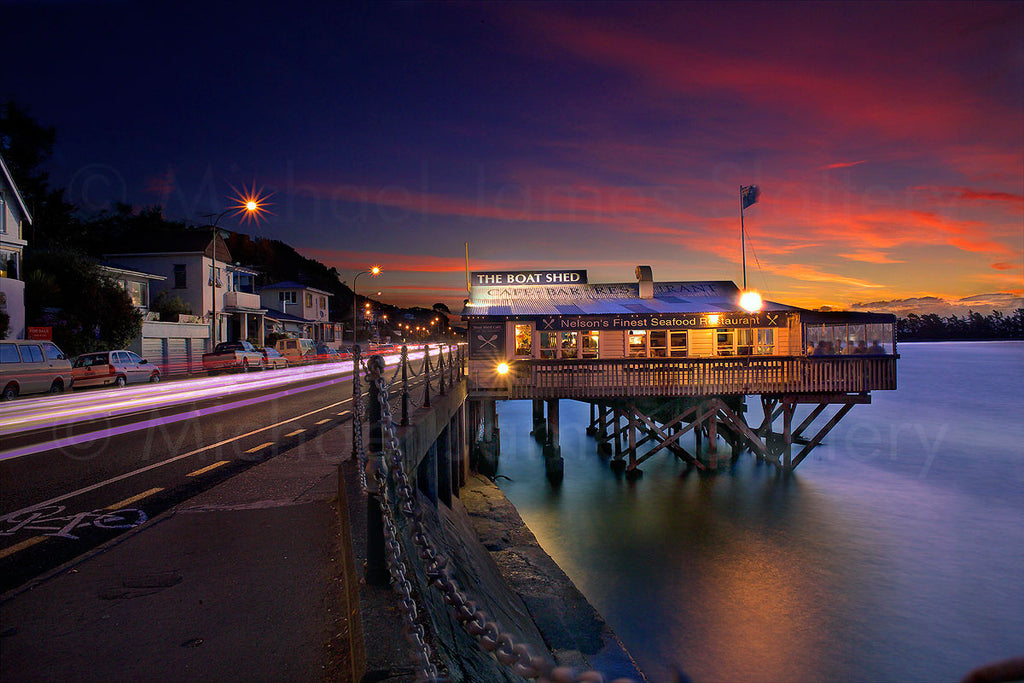 Click Here to Order a Ready to Frame Luster Print
This image was captured on my 2007 South Pacific trip.  Again I was on a journey to see things I have never seen and do things I never have done.
I started with a trip around both islands in New Zealand I then flew to Thailand drove on through Malaysia and found my way down to visit an ex-pat friend in the heart of Singapore. There were so many places I went to that without pictures I probably would have forgotten half my trip.
Along my travels in New Zealand there was a stop in this picturesque town.  The town of Nelson reminded me of when Del Mar (where I grew up) was small, not too populated and quite.  Even if I did jump from a plane here.
Publishing this image now means it has been almost exactly one year since I missed a BBQ dinner with the group so I could eat at this restaurant.  It was quite pleasant to have such a wonderful meal to myself in a place like this.  
TITLE
nelson's boat shed
750 editions


CANVAS EDITIONS
300 editions
CREATED
© February 2008