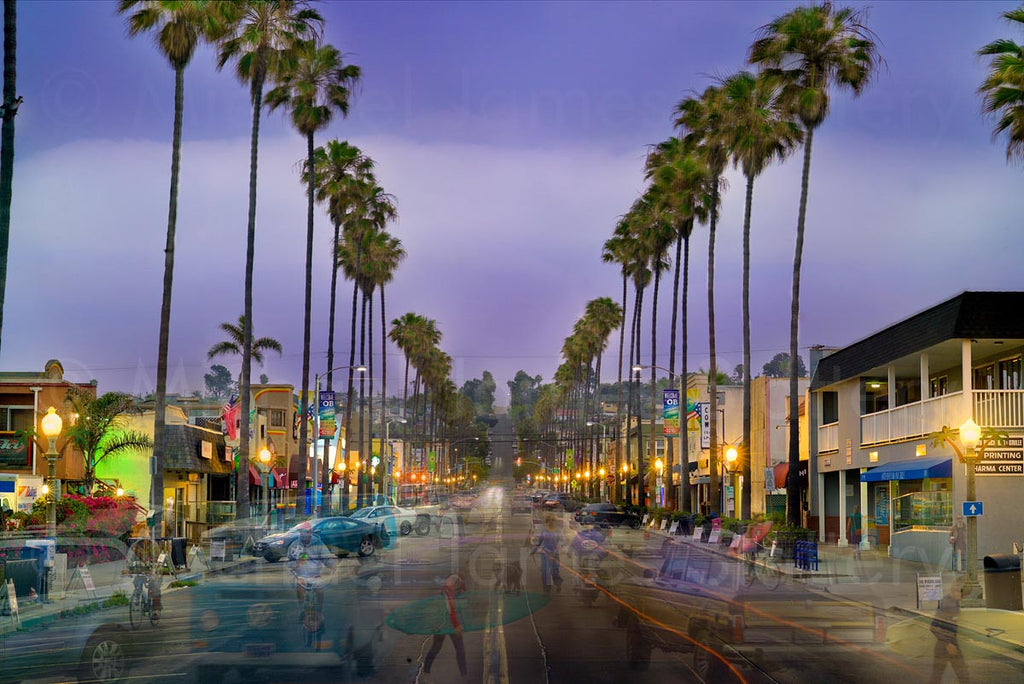 Click Here to Order a Ready to Frame Luster Print
First and foremost the most exciting thing about this very street is I personally sold my first Luminous Views print standing on this street in February, 2008, on a Wednesday at Dave Klaman's Ocean Beach Farmers Market.
This is a very significant street as it is one of San Diego's oldest and most eclectic business districts.
The stories this image holds are countless and for me to share would effect the stories you the viewer will find if you take the time to just look.
Okay a few stories of mine: Ocean Beach California is the first place I had the feeling of sand between my toes as an infant, where I saw my first bongs for sale at the Black and where I find myself in the water more than anywhere else.
I will be forever grateful to such a significant place.
TITLE
newport avenue
PHOTOGRAPHIC EDITIONS
 (over 30% sold)

 75
0 editions
CANVAS EDITIONS
(over 20% sold)
300 editions
CREATED
©June 2013