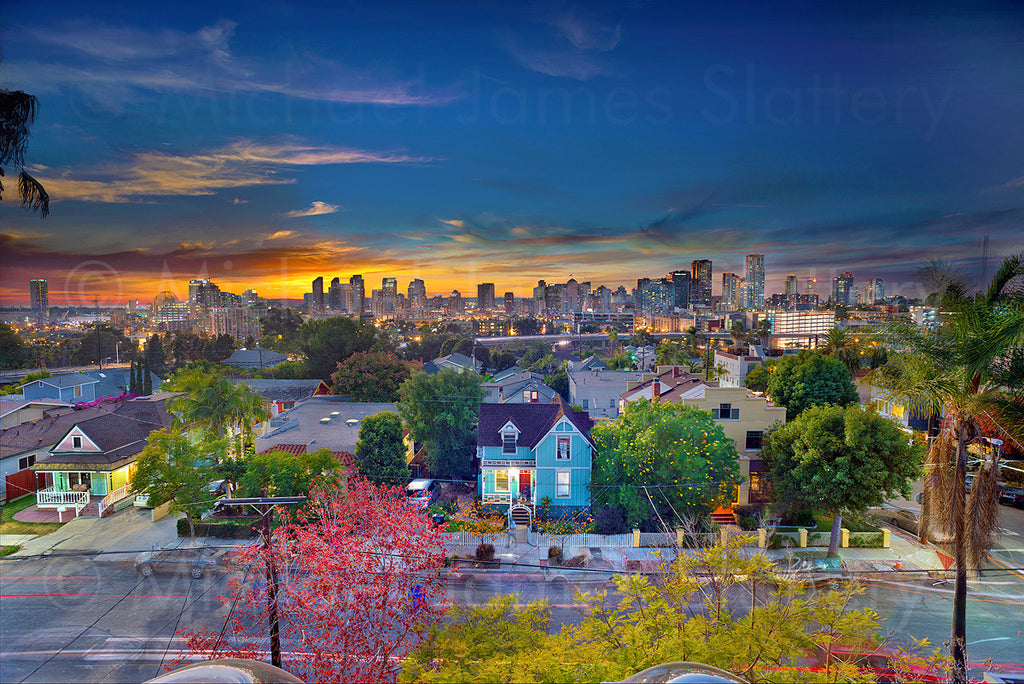 Click Here to Order a Ready to Frame Luster Print
Here is my first shot published for 2014. The prior year, 2013, was quite a ride that tested many aspects of my life. Most significantly I set out to step up into a working gallery with in house printing and custom framing.

I believe I pulled it off - well, up to this point in 2014 so far - but there was a cost.

Which has brought me to this point where I am so grateful to have someone in my life who is willing to share in the sacrifice and who offers the kind of love that has a foundation that would provide for a view like this.

It makes me more than lucky. I Love You Pola.

So this is the third time I have created a work from this exact spot. I have used this spot celebrate the acquisition of each of my most significant camera purchases since I started down the path as an artist.

If you have a good look at all three images you can see how the San Diego skyline has changed in the past decade. But the best thing is looking at these three images and see how it is just getting better all the time.
TITLE
our roof
PHOTOGRAPHIC EDITIONS
(over 15% sold)
75
0 editions
CANVAS EDITIONS
(over 15% sold)
300 editions
CREATED
© March 2014