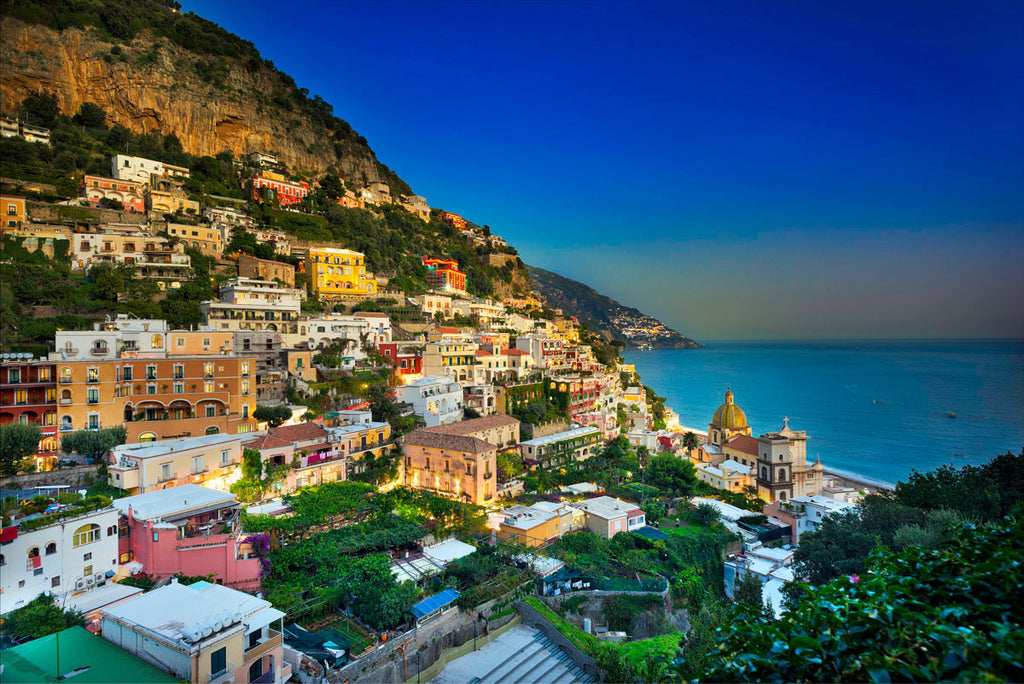 Click Here to Order a Ready to Frame Luster Print
Late October 2016. Time to reap what we sow. It had been near a decade since I sold my first Luminous View. Not quite in the category where folks could call themselves well off - but never the less in a position of some freedom - what do folks do? Travel to far away places! So that is what the best girl ever and I did. We went to Italy and France. It was one incredible time.

Seen from the sea, Positano is set in a dramatic vertical panorama of colors; the green of the Monti Lattari, the white, pink and yellow of the Mediterranean houses, the silvery grey of its pebble beaches and the blue of the sea.

Look beyond the facades and the fashion, however, and you will find reassuring signs of everyday reality: crumbling stucco, streaked paintwork and even, on occasion, a faint whiff of drains. There's still a southern-Italian holiday feel about the place, with sunbathers eating pizza on the beach, kids pestering parents for gelati and chic women from Milan checking out the boutiques.

The fashionista history runs deep – moda Positano was born here in the '60s and the town was the first in Italy to import bikinis from France.

It is a place not easily forgotten.

TITLE
positano looing east

PHOTOGRAPHIC EDITIONS
750 editions
CANVAS EDITIONS
300 editions
CREATED
© November 2017