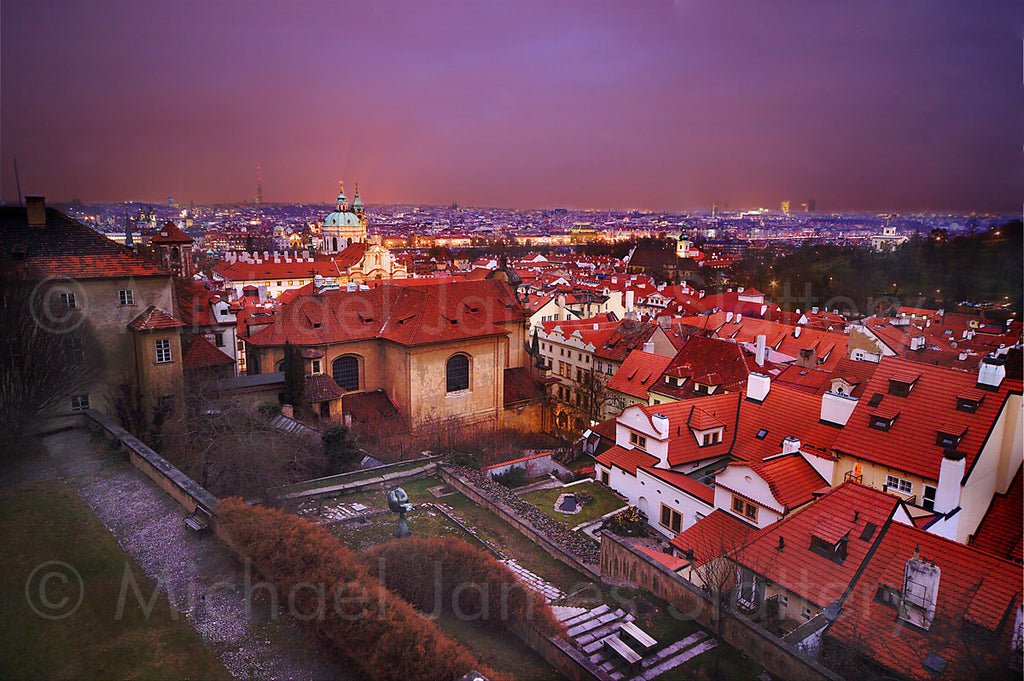 Click Here to Order a Ready to Frame Luster Print
The images with published dates of September 2006 and October 2006 were all captured November through December of 2005.  During that time in 2005 I went to places I had never seen or even knew of.
I started in London, toured all the way around Ireland, saw a small part Turkey and finished my time hopping from Amsterdam to Austria to Switzerland and ending in France.  There were so many places I went to that without pictures I probably would have forgotten half my trip.
This shot was taken from the Prague Castle atop the café just outside the walls.  It looks as if it is the city of red roofs.  The architecture here is so well kept and the streets were not asphalt and concrete, like home, but square cubes of granite that stretch all those miles.
In the distance to the left on the horizon is Tower Praha the tallest structure in Prague.  The green dome is Saint Nicholas on the Lesser Side.
TITLE
prague


750 editions
CANVAS EDITIONS
300 editions
CREATED
 © October 2006