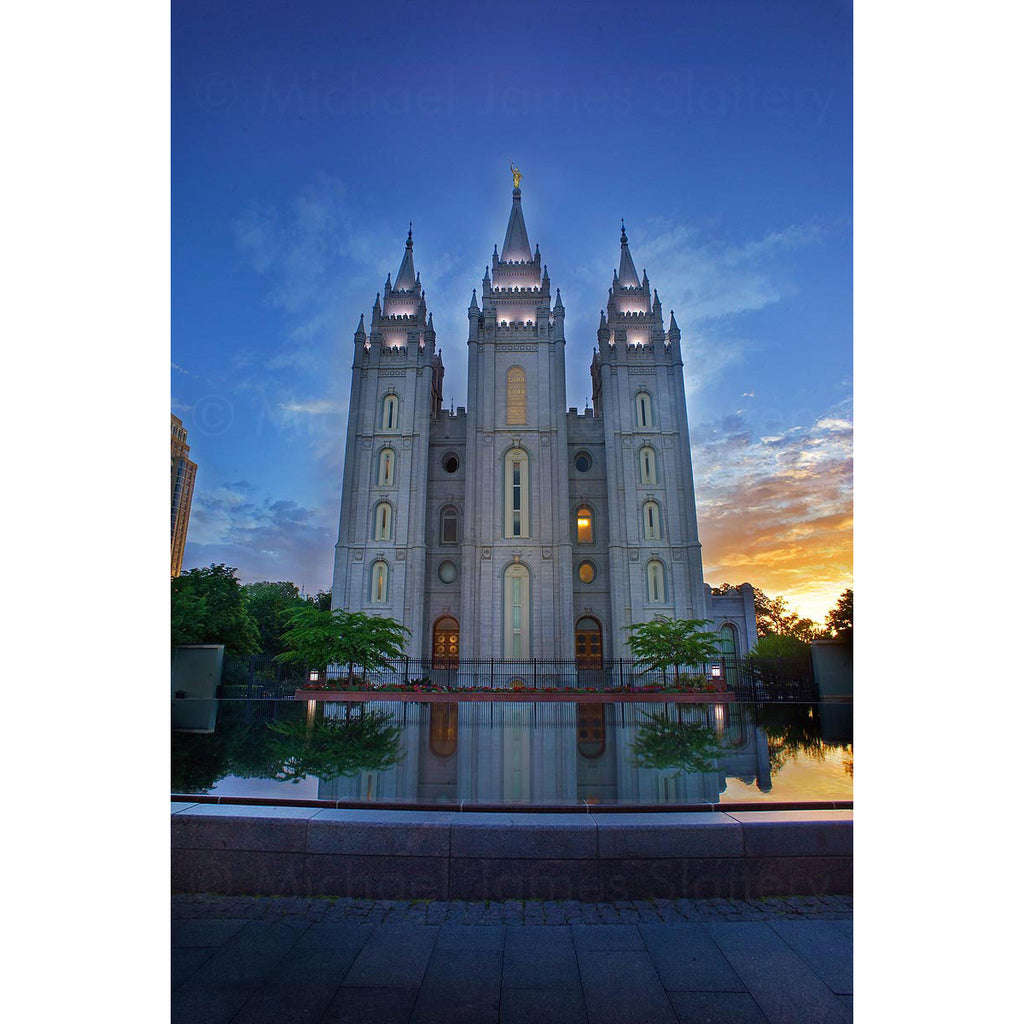 Click Here to Order a Ready to Frame Luster Print
For a two week period, in the middle of the month of July 2011, I took a journey. That started with a view of Vegas and ended with a trip down the California coast
On my way out of Las Vegas I would have a hard time describing the 101 degree temperature as something that was bearable. Never the less I met some of the most incredibly nice folks in Salt Lake City once I got there which made the climate so much better.
The location for this temple was first marked by Brigham Young, the prophet and second president of the church, on July 28, 1847, just four days after arriving in the Salt Lake Valley. The temple site was dedicated on February 14, 1853.
The Salt Lake Temple is the largest and best-known of more than 130 temples of The Church of Jesus Christ of Latter-day Saints. It is the sixth temple built by the church, requiring 40 years to complete, and the fourth operating temple built since the Mormon exodus from Nauvoo, Illinois.
TITLE
salt lake temple
PHOTOGRAPHIC EDITIONS
750 editions
CANVAS EDITIONS
300 editions
CREATED
©September 2011