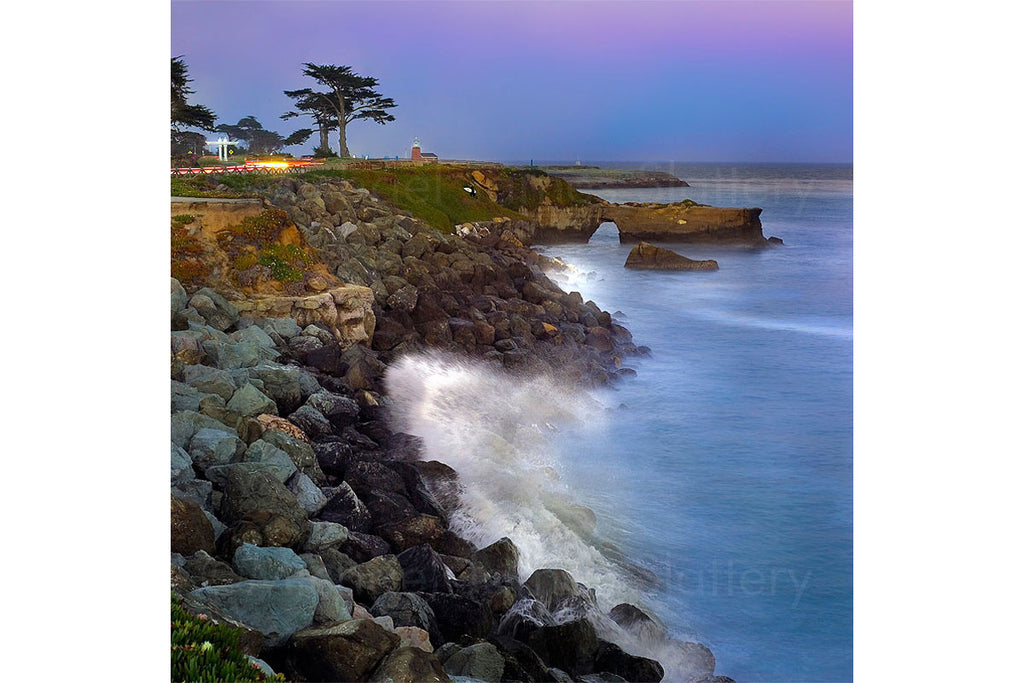 Click Here to Order a Ready to Frame Luster Print
On my way down the coast from the Golden Gate I figured the best place to stop was Santa Cruz. I had never been here before.
It is definitely a surf town. Since 1986, the small lighthouse has been home to the Santa Cruz Surfing Museum. Construction of the lighthouse began in the summer of 1869 and was completed in just a couple of months. Santa Cruz is a typical beach town. It was here that Hawaiian royalty first introduced surfing to the mainland - and locals and visitors alike have been riding the waves ever since. Just on the other side of the lighthouse is Paradise Point where many pros have earned their battle scars.
Of course I found a fun beach break at Paradise Point before setting up that afternoon. I surfed with an otter for the first time that day.
TITLE
santa cruz
PHOTOGRAPHIC EDITIONS
750 editions
CANVAS EDITIONS
300 editions
CREATED
© June 2009