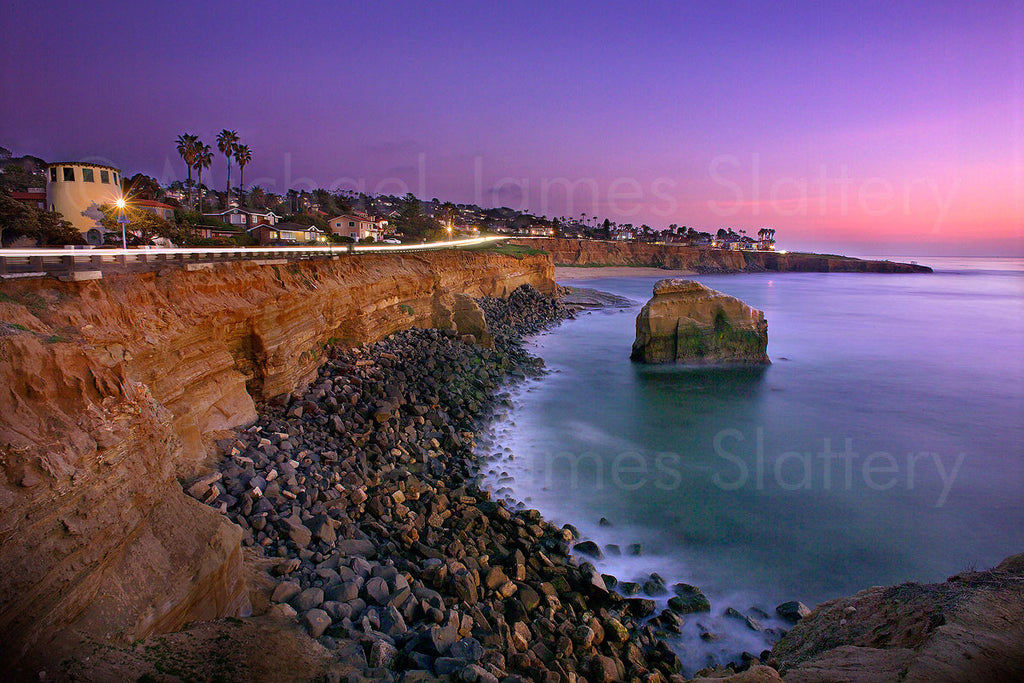 Click Here to Order a Ready to Frame Luster Print
I have spent a better part of the past year in the Pacific Ocean - surfing - and have grown quite partial to the swells created at the break off this rock.
As well I have begun to display my work at a Farmers Market every Wednesday in Ocean Beach. Sunset Cliffs are in Ocean Beach.
The gratitude I have for the experience this place has given has me kinda addicted to it. How bad could that be?
I hope to pay homage to this magical place by trying to show just how powerful the sky, water and rocks are here - to me.
TITLE
sunset cliffs
PHOTOGRAPHIC EDITIONS
 (over 35% sold)

 75
0 editions
CANVAS EDITIONS
 (over 25% sold)
300 editions
CREATED
© March 2008