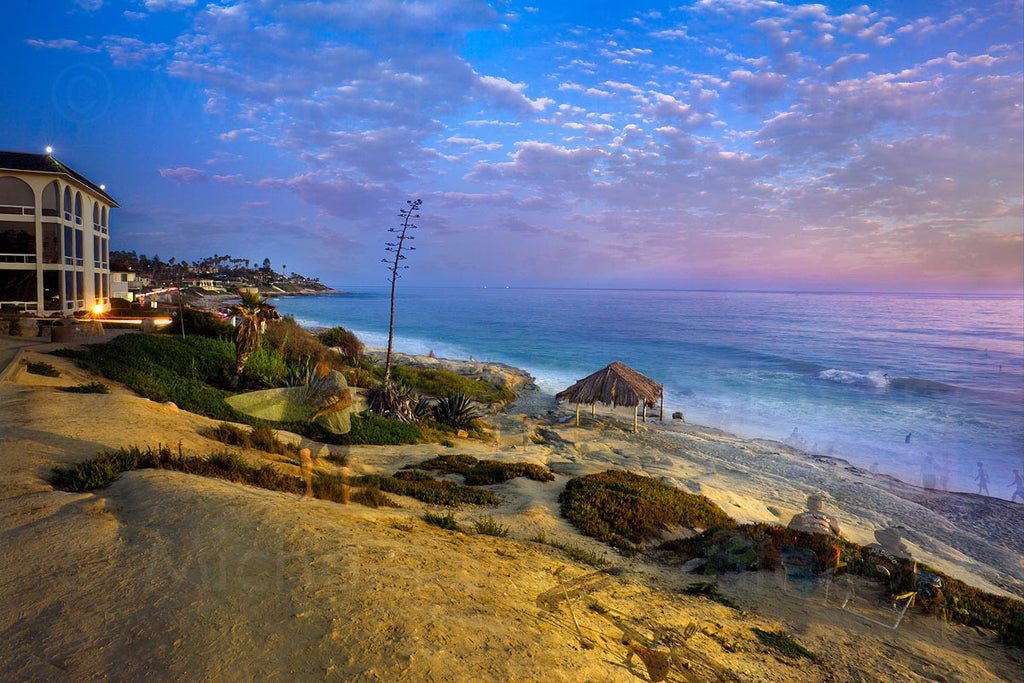 Click Here to Order a Ready to Frame Luster Print
First and foremost I need to express a huge gratitude to the collector who made this work my first commissioned work. Life is amazing and I am so glad to be able to do what I do - Thank You.
This is a beach break I have spent many hours body surfing at during the 80's through the early 90's. Now that I stand up on a board in the water there are all kinds of breaks I can have fun at.
There is an ultimate beach break I loved to bodysurf at near called Marine St. I still go there just to look at it.
Windansea Beach is stretch of coastline located in the community of La Jolla, California. The name Windansea came from the name of an oceanfront hotel that burned down in the late 1940s. The beachfront extending north of Palomar Avenue and south of Westbourne Street defines the actual beach.
Without a doubt it is a world class surfing spot when the ocean is delivering. One of the heaviest rides I have ever had in my life was at the break just north called Horseshoes.
Is my life real?
TITLE
wind-n-sea
PHOTOGRAPHIC EDITIONS
(over 15% sold)
300 editions
CANVAS EDITIONS
(over 10% sold)
300 editions
CREATED
© July 2011