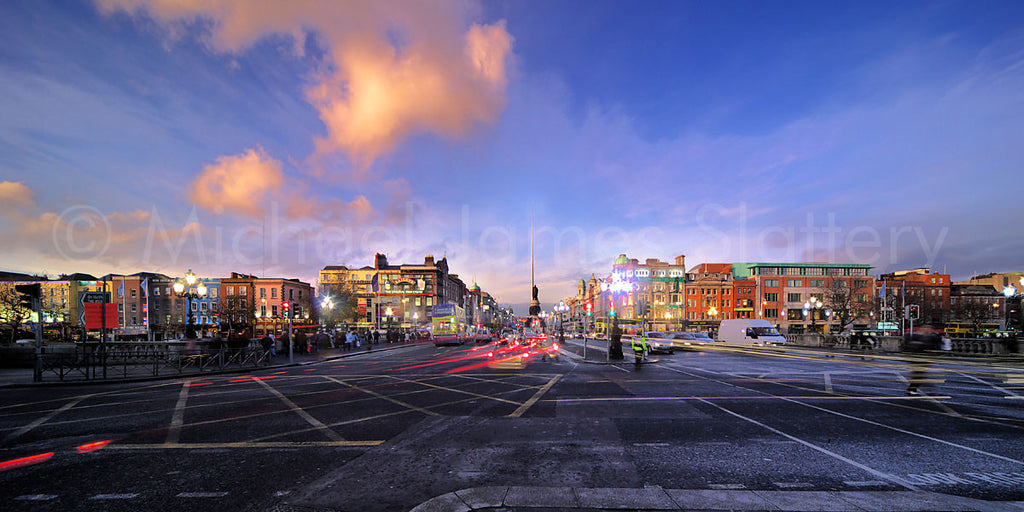 Back in 2005, the artist and Fine Art Landscape Photographer Michael James Slaterry had one of his most enjoyable experiences while traveling in Europe. From London, England he started and adventure that would take him to seven different countries in less than two months, going from Ireland to Turkey, the Netherlands, Austria, Switzerland and France. The amount of pictures taken is only equal to that of a lifetime experience one could ever forget, and Michael took it very seriously as to document every part of the journey.

There is no doubt that Europe boasts an exquisite architecture, a social diversity and cultural history that no other continent could match – not by a thousand years. Art in each of its manifestations is present wherever you go, and sometimes we miss the smaller details that make every inch of each city a unique place. It is like a golden spring of historical heritage that constantly flows for humanity´s delight. It would take more than a lifetime just to explore every little town, every detail of each cultural or artistic site in a single country. This is indeed mankind´s greatest legacy.
During this particular trip, Slattery found that Ireland was his favorite part of the trip for many reasons. Its culture, gastronomy and architecture simply captured his heart and left him with a desire to go back to complete his particular experience with the Irish heritage. From hundreds of photos he took, there is one that caught his heart more than his eye. It was taken at O´Connell Street, Dublin´s main thoroughfare that was created in the 18th century. At the center of the image there´s the Millennium Spire – a monument erected in 2003, sometimes referred as The Spire in The Mire, which concentrates all of the light this photographic painting emits to the viewer.
O´Connell Street, very similar in form to the Champs-Élysées in Paris, has its own particular history behind 300 years of existence as one of the most important parts of the city´s main thoroughfare that goes from O´Connell Bridge to the Dublin Castle and City Hall. Its axial positioning runs an almost exact North-South orientation that takes one through modern new and neoclassical old stone-faced buildings that flank a two-lane roadway on which traffic flows constantly. Many monuments and statues are located in several points of its middle-lane, which used to have hundreds of London Plane Trees that were planted in the early 1900s, but ended up being taken down in 2005 after a controversial Dublin City Council regeneration program for such part of the Irish Capital.
You can admire this and many other fine art photography prints from Slaterry´s work at Luminous Views Gallery in 1815 Fifth Ave, San Diego, CA 92101. It is open to the public mon-fri from 4pm to 9pm. For more information about the "Museum of Man and the Old Globe" print, follow this link. You can contact Luminous Views via email on sales@luminous-views.com and via phone on +1 (619) 231-9061.
Follow Luminous Views on social media: Facebook, Instagram and Pinterest.