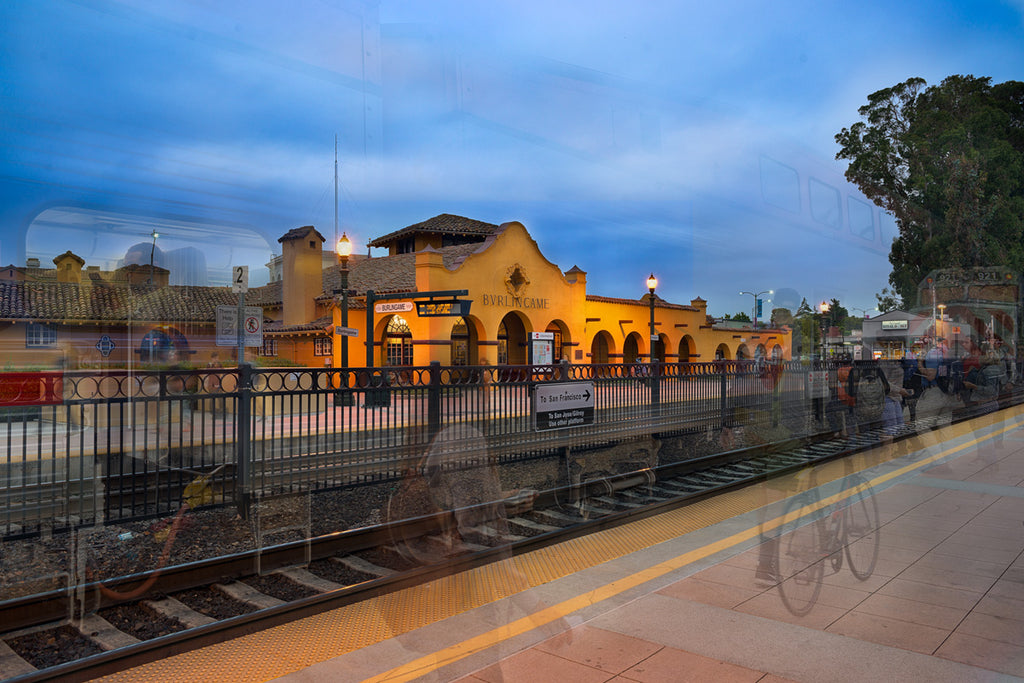 Just a few miles from the fast-paced streets of Silicon Valley, Burlingame is a laid-back haven for people who want to kick back and enjoy their lives. Time seems to pass slower when you are walking through the streets of Burlingame and especially around the historic train station.
This iconic train station has become a symbol of the city, since it combines the old-school Californian attitude with the new lifestyle in order to create the perfect mix of culture and history. People who have passed from this beautiful train station can immediately recognize the authentic Californian vibe and if you have not yet visited Burlingame, now you have the chance.
Luminism Photographer Michael James Slattery wanted to make his memory of the Burlingame train station last forever and that's exactly why he captured this breath-taking Luminism Photograph of the stunning Burlingame Train station!
Add A Unique Vista Of The Burlingame Train Station To Your Office Or Home Now & Feel The Real Californian Spirit!
CLICK HERE